Ultimate Club Guide: Teatro Kapital
There's a lot of things to wrap your head around at Teatro Kapital. It's probably the club with the most requirements in all of Madrid. Read our Ultimate Club Guide to make sure you arrive well prepared.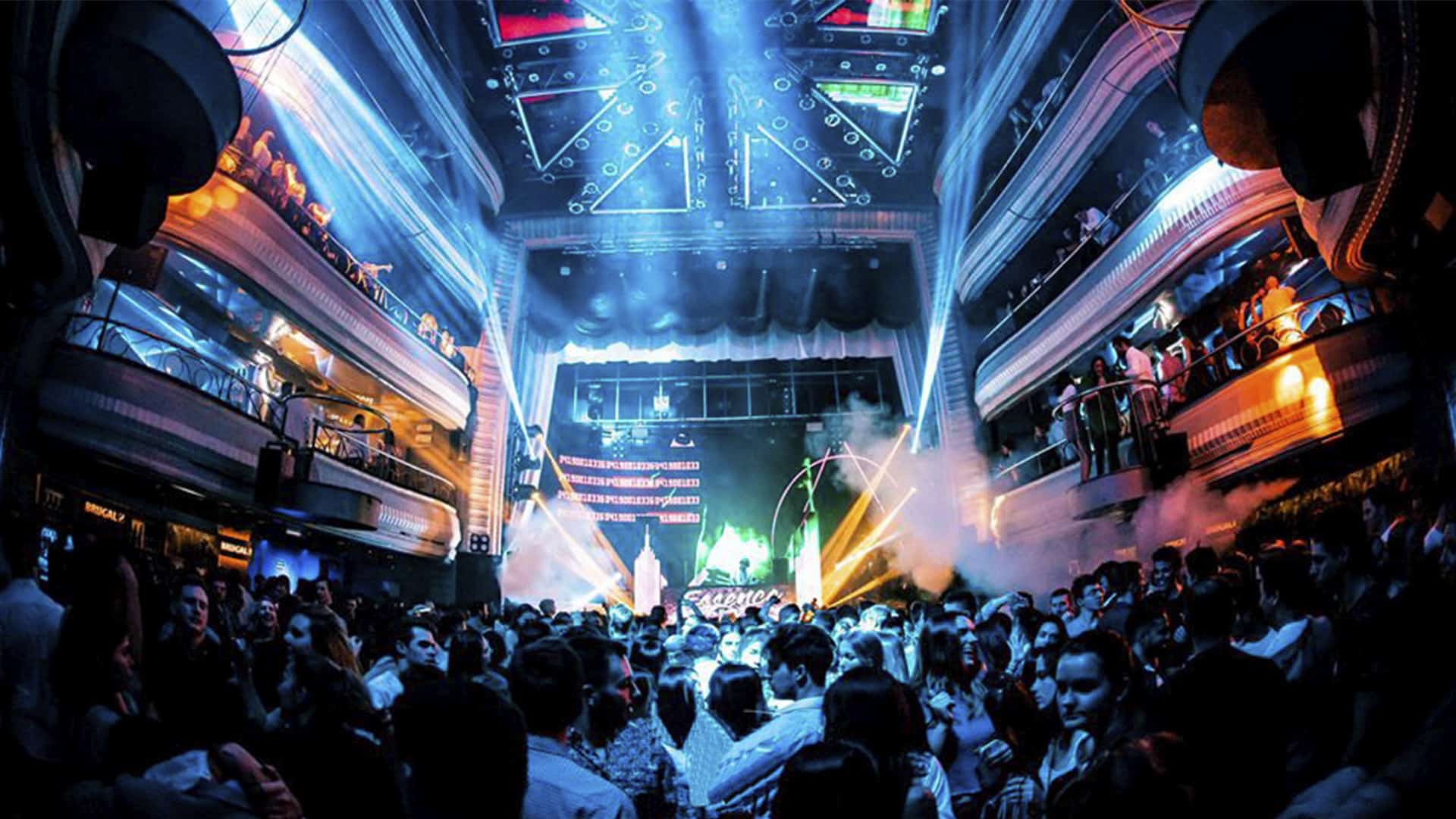 Read along to find out more about Teatro Kapital and what it has to offer for you during your stay in Madrid. The club is located in a former theater at Calle Atocha 125, between Retiro Park and Atocha Station, two of the touristic highlights of the city. It is not only known to be Madrid's biggest night club, but it is also known for its strict door policy and dress code. In this guide, you will find answers to the most frequently asked questions about this enormous club.
Discover the 7 floors of Teatro Kapital
One of the most important features of Teatro Kapital is its size! Each of the 7 floors has a different music style and atmosphere so that everyone can find their happy place. Additionally, the club is built around the main floor, located in the very center of the building.
The main music genre on the main floor is House & Dance Music, which is also the most commercial music played in the club. The ground floor also features the largest space where you will find VIP areas, bars, and dancers on the stage. 
Then, on the first floor, you will find a coat check on both sides and the so called premium balconies for bottle service.
On the second floor, called the "Music Studio", you'll be able to show off your singing skills on the stage by participating in the Karaoke. 
The third floor is the Hip Hop & RNB floor that has some nice tables for bottle service. 
Next, on the fourth floor called "Kissing Room", you will find a cocktail bar. This floor is generally considered to be more quiet and chill. 
The fifth floor is called "The Party" and here you will find the typical mainstream Pop Music played in Spain. However, it is one of the best places to take some great pictures of the main floor to show off the great time you had in Madrid.
The sixth floor is called "Mojito & Cuba Libre Area" and it's the perfect floor to have a chat with your friends whilst enjoying a drink and listening to Latin Music. 
Last but not least, the seventh and top floor of Teatro Kapital is only open during summer time. It has a terrace with seating areas, bars, and it's a hot spot for smokers.
Guest list and prices at Teatro Kapital
At Teatro Kapital, there is no guest list! The club works with a QR Discount Code. This is usually an image and by showing it (either printed or digitally) at the cash point, you will get a discounted entry. The best deal with the QR Discount Code is the one when you arrive before 1:30 as you will pay 18€ cover charge, which will include 2 drink tickets to be used on any floor during the entire night. After 1:30 there are perks with the QR Discount Code, but they are not as good as the deal you can get if you arrive earlier. The prices after 1:30 with the QR Discount Code are as follows: Thursday 16€ including 1 drink, Friday 18€ including 1 drink, and Saturday 19€ including 1 drink. To put this in context, the price without QR Discount Code is 25€ including 1 drink. There is no option to enter without getting a drink.
Save the QR discount code on your phone
We recommend you to save the QR Discount Code on your phone, share it with your friends, and show it at the cashpoint before paying any time you go to Teatro Kapital Madrid. The code does not expire and it works all year round, except for special nights such as New Year's Eve.
Request your QR Discount Code in our club section!
Bottle service at Teatro Kapital
Bottle service at Teatro Kapital starts from 100€ and includes a table, a bottle of alcohol (Gin, Vodka, Rim, Whisky, …), mixers, and entry. The price will vary depending on the alcohol brand and the number of people you decide to go with. Take a look at the list of available alcohol brands and prices. If you want to go for a bottle from a brand that is included in the minimum price for bottle service, it's best to ask about the available brands that are included at the entrance, before entering the club.
VIP zones and prices
The following section is an overview of the most popular VIP zones, minimum prices (with reservation only), and the maximum number of people that can get into the club and VIP area with the reservation of a bottle. If your party is bigger than the maximum number specified you will then need to get more bottles to make sure everyone gets in on the reservation. For example, if you come with a group of 12 people and want to have a table on the main floor, you will need to get 3 bottles of alcohol.
Lateral side on the main floor (House Music) – From 170€ for a maximum of 4 people

Balcony of the main floor (House Music) – From 140€ for a maximum of 5 people

Hip Hop floor – From 140€ for a maximum of 5 people

Balcony on the 4th floor or terrace – From 100€ for a maximum of 5 people (This is a special offer which is only available before 1:00 a.m.)
Arrive early to get the best attention
The VIP zones are always first-come-first-serve and cannot be guaranteed! We recommend you arrive around 00:30 a.m. before the majority of people arrive and the line is not too big. This way, you can get the proper attention of the club staff. To guarantee a high profile in the club there, are no prepayments. Instead, you will have to make a reservation, and upon arrival, the payment has to be done by credit card or with cash.
Make your reservation
To make a reservation, we need your first name, last name, number of people, and the floor you would like to be seated, which will be listed as your preferred choice on your reservation. Please send us the info or your questions by email via info@nightlifemadrid.com or WhatsApp +34 632 773 881.
Free entry at Teatro Kapital: Myth or reality?
A lot of people, and even the Facebook page of Teatro Kapital Madrid, mention free entry on Thursdays before 1:00 a.m.. Officially, this is true, but in practice it's quite difficult and not guaranteed. According to the club policy, people are granted free entry on Thursdays before 1:00 by simply mentioning that they're on the guest list. For example, you're on the guestlist as "Nightlife Madrid". As previously mentioned, your appearance should resonate with the vibe of the club, and the club shouldn't be packed with people. Whether this is actually the case or not, the final decision is made by the staff at the entrance. Therefore, we recommend you never rely on the free entry promises! As previously mentioned, the discounted entry with the QR Discount Code is 18€ including 2 drinks, but only if you enter the club before 1:30 a.m. while one "copa" (mix drink) at the bar is 12€. So, if you like copas, it is highly recommendable to take the offer at the door instead of paying at the bar.
New Year's Eve at Teatro Kapital
New Year's Eve is the biggest night out in Madrid and Teatro Kapital is no different. All clubs are open and ready to celebrate the new year! The difference with other nights is that everything is way more expensive, and venues are completely packed with people. Teatro Kapital works with pre-sale tickets and tables that both have to be paid beforehand. Although the club is huge, tickets always sell out. Therefore, you should purchase as soon as possible once you know that you want to go get yours. If you later on can not go, you still have the chance to sell the tickets to someone else as they are not personalized (e.g. no display of a name or address). Whoever has the ticket can get in. Take a look at our New Year's parties and get your tickets before they are sold out!
Halloween at Teatro Kapital
Halloween is right after New Year's Eve the second most popular night out of the entire year. To celebrate this night properly Teatro Kapital sets-up special Halloween decorations and entertainment to scare the hell out of you. To make up for that extra piece of production prices will be higher as usual. Entry is on a first-come-first-serve basis and with the QR code you will get a discount. Make sure you get your QR discount code in our club section and show it at the cashpoint before paying. Also, keep in mind if you come without a proper costume they will charge you an extra fee which is quite high. In any case, we recommend you check out our Halloween parties to evaluate which is the most suitable one for your.
How to get to Teatro Kapital?
Teatro Kapital is located in Calle Atocha 125 right next to the metro stop Estación del Arte (line 1) and the Atocha train station which makes it easy to get there. If you make it until 6:00am you can use the metro to get back home .If you want to head home earlier you can take a night bus from Cibeles (a 15 minutes walk from the club), a taxi or use a transportation company such as Uber (Get an Uber promo code).
Organize your group event at Teatro Kapital Madrid
Teatro Kapital Madrid is the city's most known nightclub and a perfect venue for your large corporate and group events. At this venue everything is possible! Get in touch with us for a personalized quote for your event.
Dress Code and rejections at Teatro Kapital
Teatro Kapital has a very strict dress code and if you do not comply with it, you will not get to see the inside of the venue. Officially, the dress code is smart casual and this is what we recommend you go for. For girls, wear the prettiest dress or shirt you have, nice pants and shoes. The things the door staff are looking for are a decent overall appearance, minimum 18 years old, valid documentation (non-EU residents are supposed to bring their passports), and hairstyle (short on the sides and long hair seems to have a negative effect from time to time).
Also, big groups of guys may experience difficulties getting in. Even if you comply with all previously mentioned points, you may not be allowed to enter. Common excuses include you are not on the guest list, the guest list is full, or other excuses. The earlier you come, the more relaxed the staff at the front door will be and the higher your chances of getting in. We recommend you be there around 00:30 a.m. before most of the people begin to arrive and the staff has their hands full. Also, in case you get rejected, the night is still young and you have the chance to go to another club. Check our club section for alternatives. Icon Madrid is in the same street and would be a good choice for a fun night out!
Recommendations for Teatro Kapital
Get your QR Discount Code

here

, save it on your phone and share it with your friends. Remember it does not expire (with the exception of special events)!

Come well dressed and bring valid documentation (non-EU nationals must remember to bring their passport).

Arrive early! On Thursdays, we recommend you arrive before opening time at around 23:45 p.m. Fridays and Saturdays you should get there at around 12:30 a.m. The earlier you arrive, the easier it will be to get in.

Never expect free entry, you'll only get disappointed!

For bottle service, send us an email

info@nightlifemadrid.com

or WhatsApp +34 632 773 881.

Make sure to take a photo of the main floor from the fifth floor, it's a one-of-a-kind opportunity. 

Have fun!
– Yannick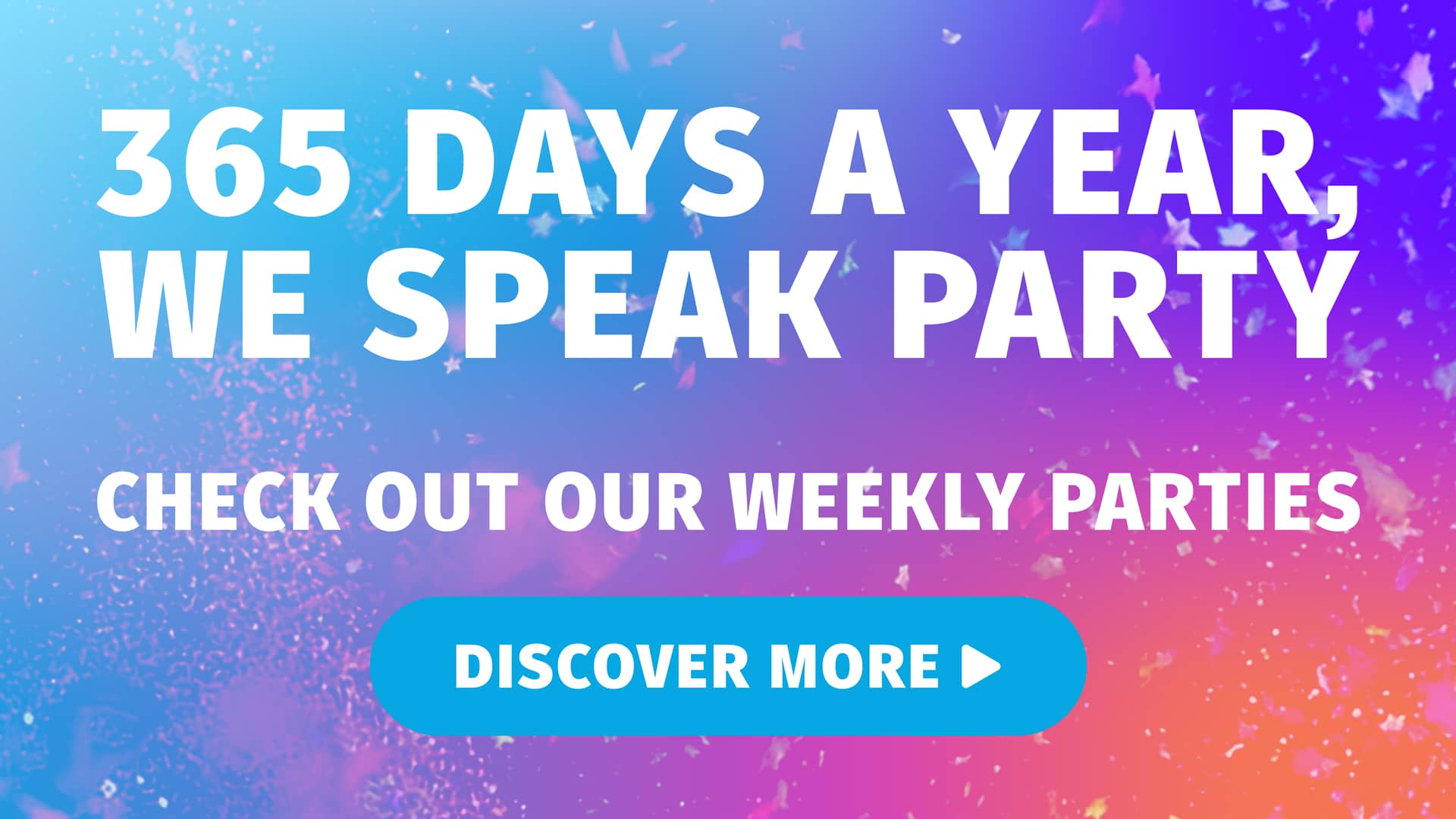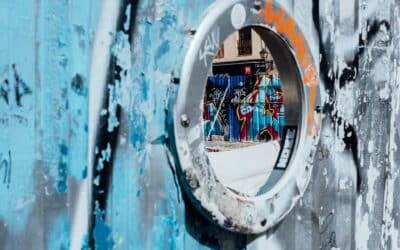 La Latina Madrid offers you a wide range of typical restaurants and bars to start a great night with tapas and drinks.
read more Nightlife Madrid is a team of professionals from all horizons, a friend who accompanies you to all parties 365 days a year.
At Nightlife Madrid, party language is spoken. A universal language that knows no borders and that unites people.
Nightlife Madrid evolves, improves and grows with the people who are part of its Family.