Guest List Prices Shake It
From 23:59 to 1:00
Ladies: Free entry

Gents: Entry + 1 drink = 15€
Green Tables
From 2.000€* for a maximum of 5 people
Purple Tables
From 1.500€* for a maximum of 5 people
Blue Tables
From 1.000€* for a maximum of 5 people
Yellow Tables
From 500€* for a maximum of 5 people
Red Tables
From 200€* for a maximum of 5 people
*Prices are minimum consumptions per table. Check out the

floor plan

for table locations.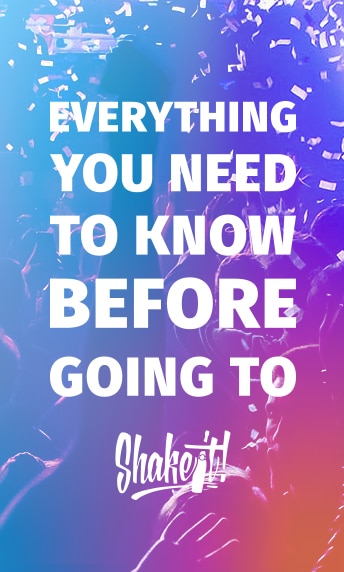 Are you into Urban Music?
Shake It takes place every Sunday at Opium Madrid. It's located in Calle José Abascal 56 which is one of the top areas for business in Madrid. The essence of the party is its music and the exclusive venue. As the name suggests, Shake It provides you with the best Urban Music from Hip Hop to RNB to Reggaeton. The club itself is one of the most exclusive and expensive venues and mainly consists of tables and only has a small dance floor. The DJ booth is elevated so everyone can see it and the club has its own show dancers entertaining the crowd. If you like bottle service in a chique venue, Opium Madrid is your place!
Don't forget to get on the guest list!
For guest list entry you simply say you are on guest list "Nico Nightlife" or you sign-up online for the guest list and then show the confirmation email at the door. The entry for ladies with a guest list is free until 1:00am and gents pay 15€ including 1 drink getting in the club before 1:00am. After 1:00am the price is for both ladies and gents 20€ including 1 drink. So make sure you sign-up for the guest list and save money.
Reserve a VIP table!
Bottle service is the thing to do at Shake It Madrid. There are VIP tables distributed all over the club. Some are close to the dance floor and others are seperated in a VIP only area. VIP tables at Shake It Madrid start from 200€ and include a bottle of alcohol, mix drinks and entry for a maximum of 5 people. If you are more than 5 people you need to get more bottles. Standard bottles are 200€ and premium bottles and big formats cost more. For a personalized offer get in touch with us.
Don't worry about the entry!
The door policy is less strict on Sundays, but nevertheless be well dressed and bring a valid ID to avoid problems.
Get on the guest list for free entry and drink discounts.
Get a VIP table for a special nightlife experience.
Come well dressed and bring a valid ID. Nightlife Madrid is a team of professionals from all horizons, a friend who accompanies you to all parties 365 days a year.
At Nightlife Madrid, party language is spoken. A universal language that knows no borders and that unites people.
Nightlife Madrid evolves, improves and grows with the people who are part of its Family.