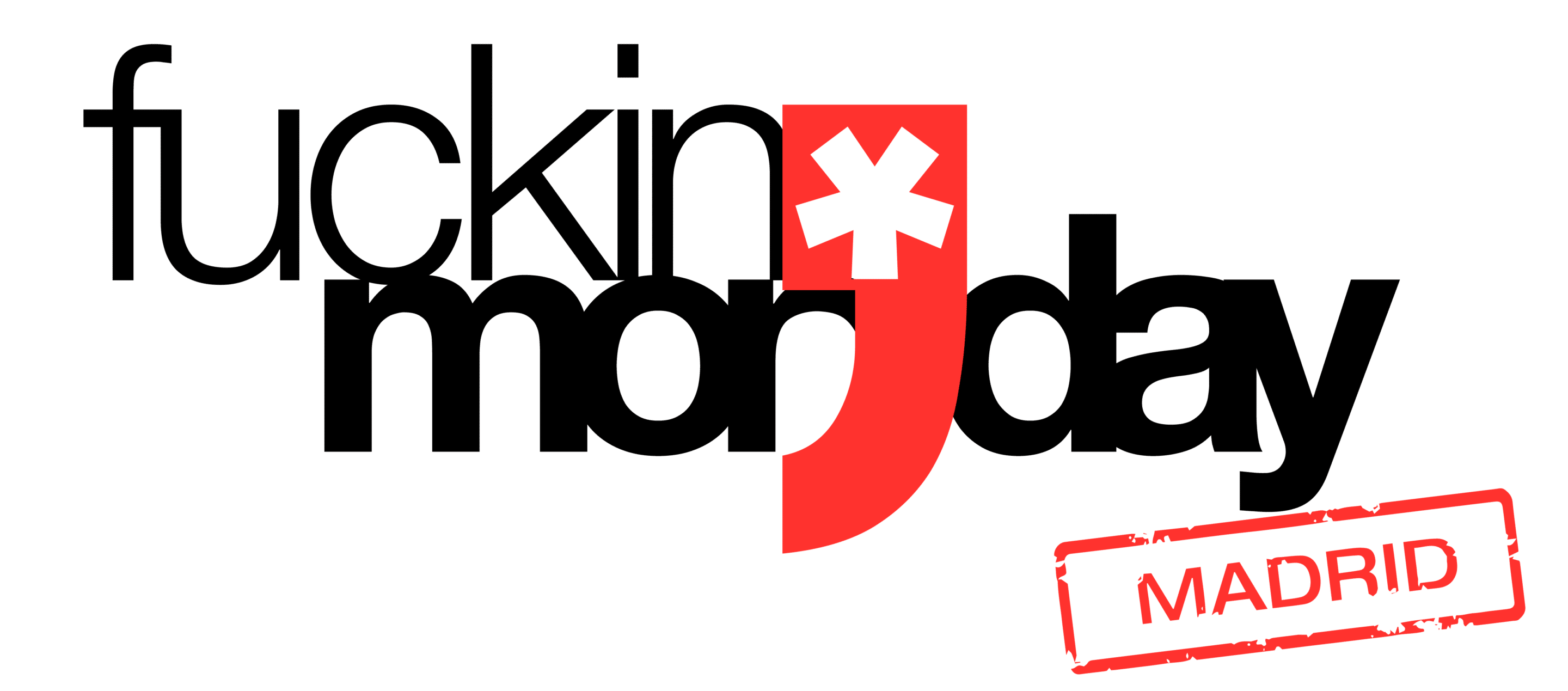 La Latina, Puerta de Toledo
Photos Fucking Monday Madrid
Description Fucking Monday Madrid
Fucking Monday Madrid is Spain's number one international party. The event was founded in 2012 and since then has steadily grown in popularity. The party attracts Monday after Monday more than 1.200 people from all over the world. What makes it even more enjoyable are the three rooms which allow you to swap from one to another during the night. The main room is where the theme parties take place and the music is commercial with Hip Hop, RNB, Reggaeton and EDM tunes, the Latin room provides you with the best Latin vibes from past and present and the third room hosts Electronic music. To keep the crowd excited there are surprises such as a CO2 cannon, confetti shots, guest performers and theme nights. It is the type of party you will tell your friends back home about.
Prices Fucking Monday Madrid
Fucking Monday Madrid works with ticket sales online and at the door. Online tickets start from 10€ including 1 drink and 15€ including 2 drinks and afterwards it's 15€ including 1 drink or 20€ including 2 drinks.
VIP Tables Fucking Monday Madrid
Fucking Monday Madrid has different VIP options available. If you are looking for something very special you may want to go for the "Big Show" which gives you access to the best tables on the stage, a show performed by the staff, a song put on for you and bottles worth the price you have paid. Moreover, there are DJ tables for 360€, stage for 180€, on the lateral sides of the dance floor for 150€, in the Latin floor for 150€ and in the Electronic Suite for 150€. Prices are minimum spends for which you can choose items from the bottle menu.
Door Policy Fucking Monday Madrid
Fucking Monday Madrid is a Monday party but take the dress code seriously. It is semi casual and sportswear is not allowed. Do not forget a valid ID (passport, state ID or driver's license) and get your tickets online for the best deals. Nightlife Madrid is a team of professionals from all horizons, a friend who accompanies you to all parties 365 days a year.
At Nightlife Madrid, party language is spoken. A universal language that knows no borders and that unites people.
Nightlife Madrid evolves, improves and grows with the people who are part of its Family.