Ultimate Club Guide: Fucking Monday
As the name suggests, Fucking Monday takes place on Mondays and believe it or not, it's Madrid's most popular international party. Read our Ultimate Club Guide to make sure you are well prepared.
Are you crazy, who the fuck goes out on a Monday! This is what the Fucking Monday organizers have heard when they proposed the idea of the party in 2012. Now, Fucking Monday is Madrid's most popular (international) party and widely known beyond the borders of the city and even country.
Why everyone goes to Fucking Monday Madrid
There may be endless answers to this question, but we limited them to cover some of the main points and leave others for you to explore by yourself.
Three floors, CO2 cannon, confetti shots …
First of all, Fucking Monday takes place in one of Madrid's best clubs with three floors, CO2 cannon, confetti shots and top-notch light and sound system. The massive Main Floor reminds a bit of a festival with the DJs and performers being on stage and video walls to personalize the party are all around. The music on the Main Floor is a mix of Reggaeton, Hip Hop, RNB and very untypical for Madrid, also some Electronic tunes where people go nuts. Furthermore, there's a Latin Floor for which brings you the hottest Latin vibes such as Reggeaton, Demboy and Bachata. And if that wouldn't be enough, there's a Beer Pong Floor where you can participate in a tournament and watch the Main Floor from the top.
Best prices guaranteed
At 23:30 doors open for Fucking Monday and at the entrance you will be welocmed by English and Spanish speaking staff. They will explain to you the different deals which you can choose from and since the party is designed for a young international crowd these deals are very attractive. Just make sure you get on the guest ist to take advantage of the best deals. Also, the prices for drinks at the bar are more than reasonable: 7€ for a "copa" (mixed drink), 4€ for a bottle of beer or Jägermeister (very popular shot), 3€ for soft drinks, water and shots.
The goosebumps feeling
Around 2:00am the beat drops, the light goes out and the Fucking Monday intro begins… A voice is speaking, goose bumps everywhere, a countdown starts and at 0 the action begins: The DJ shouts "put your hands up", confetti shoots in the air, a CO2 cannon fires and the staff is throwing all types of things into the crowd! A moment you won't forget that quickly!
Theme parties and guest performers
Fucking Monday surprises you with theme nights and guest perfomers from singer to drummers to LED robots there's always something new and exiting. So whether you are living, studying or just visiting Madrid, Fucking Monday will make sure your Mondays won't be boring!
Guest list and prices at Fucking Monday
Getting on the guest list at Fucking Monday is easy. You simply sign-up online and then show the confirmation email at the door. It's highly recommended to do so, because you will get access to the best deals. Currently the prices with guest list are:
From 23:30 to 1:30:
Free entry (before 0:30) / 

Entry + 1 drink = 6€ / 

Entry + 2 drinks = 10€
After 1:30:
Entry + 1 drink = 8€ / 

Entry + 2 drinks = 12€
Without a guest list you will have to pay a higher price which is usually 10€ or 15€ depending on the time you arrive. The early you come, the better the deals. Our recommendation is to show up around 23:30 to 1:30 and if the line is long you have the chance to purchase a VIP ticket right at the door.
Bottle service at Fucking Monday
Upgrade your Fucking Monday experience with a VIP reservation. It includes a bottle of alcohol, soft drinks to mix, a VIP table and entry for up to 5 people. If you are more than 5 people you can either get a second bottle or get individual entries and your friends join you at the table. The prices are as follows:
"Big Show" on Stage – 600€ for a maximum of 10 people

Stage – 150€ for a maximum of 5 people

Lateral Side Main Floor – 100€ for a maximum of 5 people

Latin Floor – 100€ for a maximum of 5 people

Beer Pong Floor – 100€ for a maximum of 5 people
Prices are minimum consumptions and you can select the bottles and soft drinks from the menu. To reserve a VIP table, we will need your first name, last name, number of people and the zone where you want to have the table. Please get in touch with us by email [email protected] or phone/Whatsapp +34 632 773 881.
Celebrate your birthday at Fucking Monday
For groups of minimum 5 people Fucking Monday offers a bottle of champagne, pound cake and a Fucking Monday t-shirt for the birthday kid. To get this super birthday deal simply send an email to [email protected] mentioning your first name, last name and approximate number of people you are coming with.
How to get to Fucking Monday?
Fucking Monday is conveniently located in the city center between Palza de Santo Domingo and Plaza de España. The address is Calle Isabel la Católica 6. If you are living in the city center you can just walk there or take the metro. The closest metro stations are Santo Domingo (line 2), Plaza de España (lines 3 and 10) and Callao (lines 3 and 5). To get back in the night you have the option of walking, taking a night bus (you can take a night bus from Gran Vía to Cibeles and from there you get basically anywhere) or taking a taxi or transportation service such as Uber (Get an Uber promo code).
Dress code and rejections at Fucking Monday
Who does not want to dress up and show off the nicest clothes? Well, this is actually what you should do! Wear your prettiest clothes and fanciest dress. For ladies, we recommend a dress, but jeans and a nice top are fine as well. For gents, we recommend shirts and nice pants or jeans. In summary, dress well and bring a valid ID and you will be ready for a great night.
Organize your group event at Fucking Monday
Fucking Monday takes place at Sala Cool which is one of the best clubs for big corporate and group events in the city center. The venue consists of 3 separate rooms with a total capacity of around 1.000 people.  Get in touch with us for a personalized offer for your event.
Recommendations for Fucking Monday
Get on the guest list for free entry and drink discounts.

Get a VIP table for a special nightlife experience.

Come well dressed and bring a valid ID.

Come early to get in fast and get the best drink deals. Tip: If you come before 23:30 it will only cost 5€ including 1 drink.

Be careful: In the city center there are people "selling" Fucking Monday tickets. This is not true! The only tickets are sold online or at the club itself.

Get some Fucking Monday merchandise (t-shirt, hoodie, cap…) as a souvenir.

Have fun, lots of them!
– Marc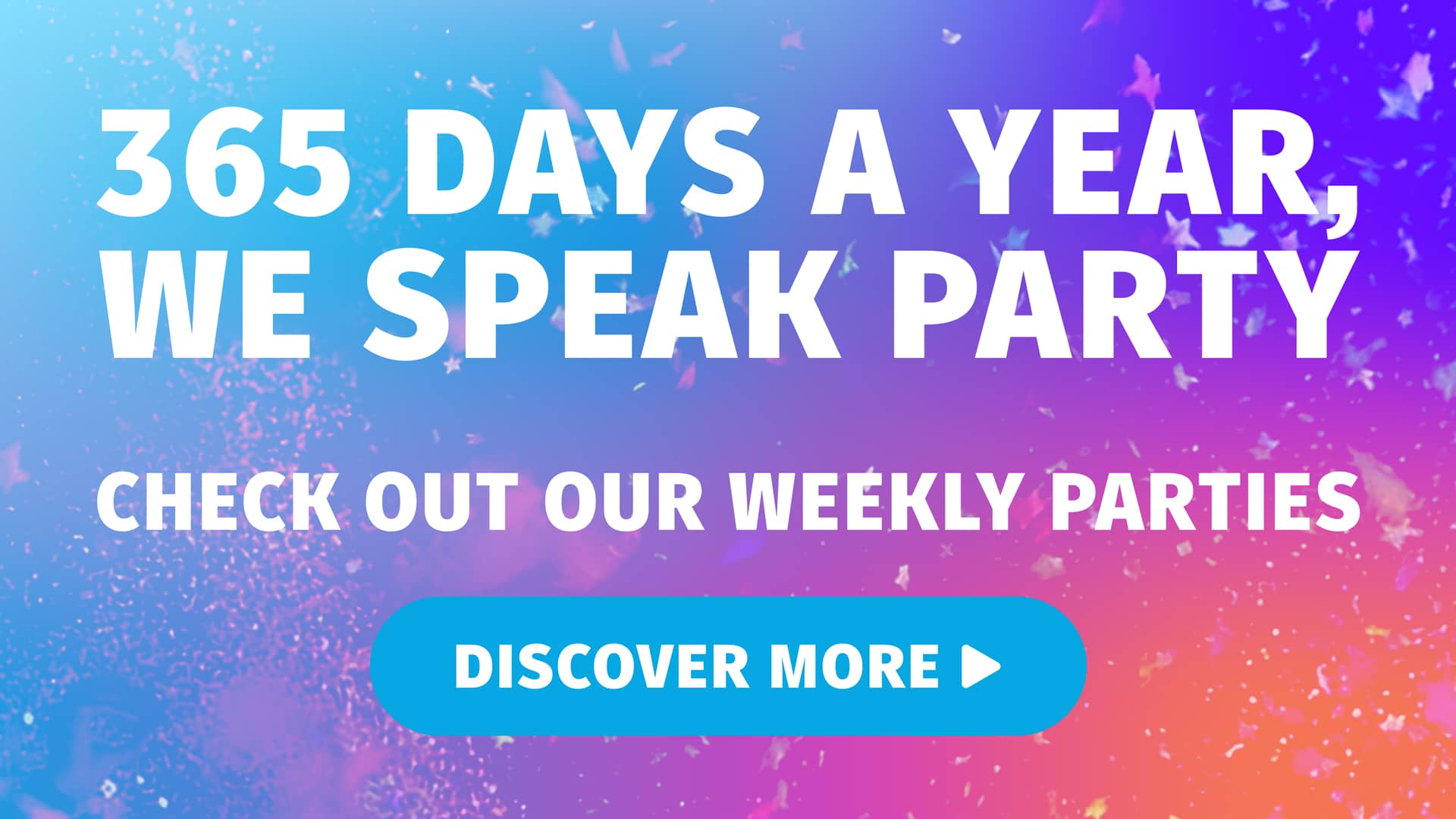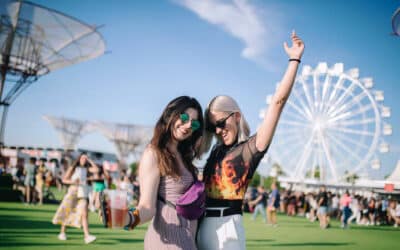 Mad Cool is a music festival that takes place in Madrid since 2016. Art, fashion, gastronomy and tourism come together eclectically in this festival. Metallica, Twenty One Pilots, Placebo, Imagine Dragons, The Killers, Stormzy, Muse, Queens of the Stone Age… and so many more artists will be there!
read more Nightlife Madrid is a team of professionals from all horizons, a friend who accompanies you to all parties 365 days a year.
At Nightlife Madrid, party language is spoken. A universal language that knows no borders and that unites people.
Nightlife Madrid evolves, improves and grows with the people who are part of its Family.