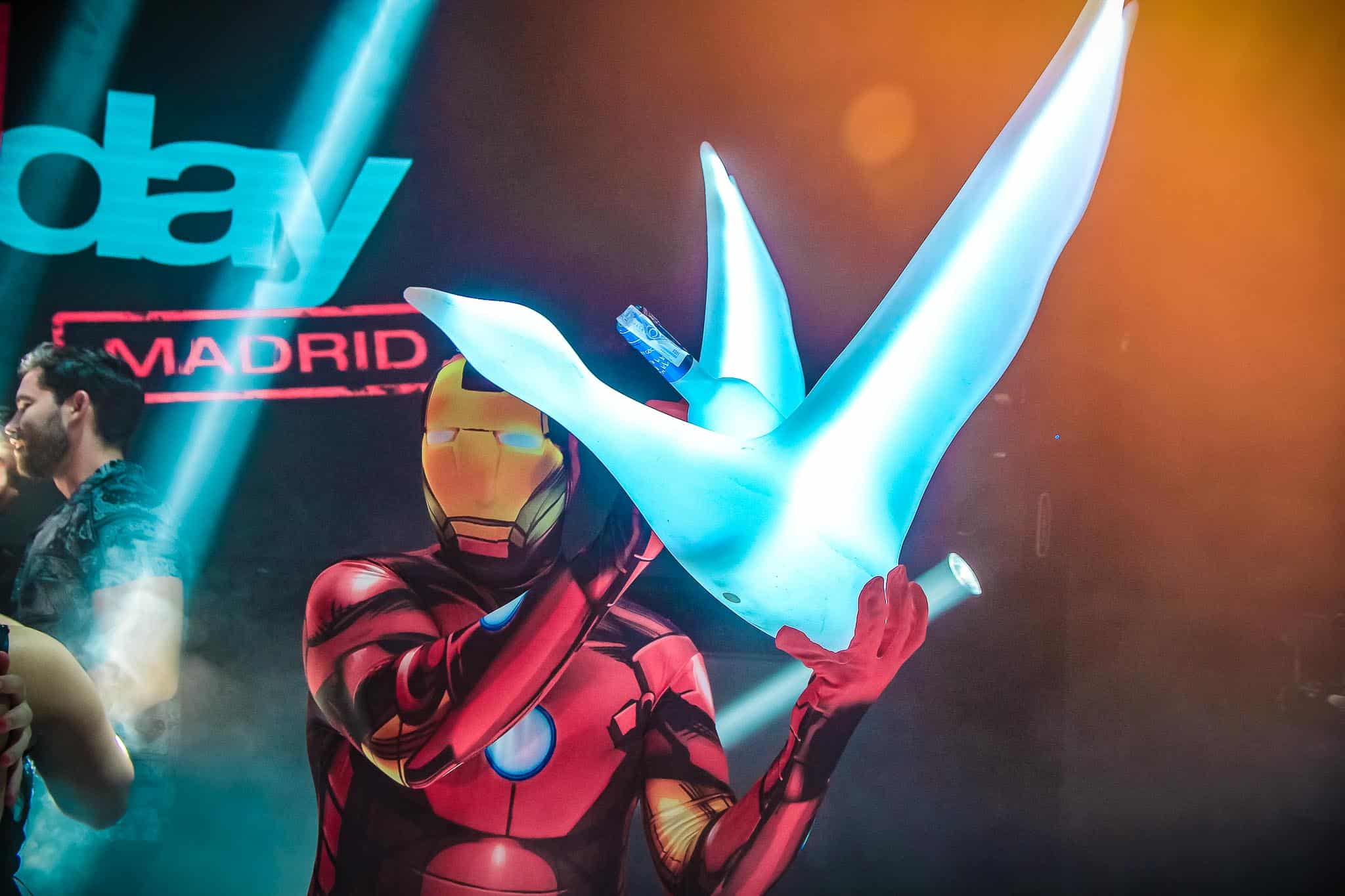 Fucking Monday is definitely the best place for a VIP table on a Monday night, if not for the entire week. They have three rooms where you can get your VIP table.
The huge main room has tables on the stage with the DJ. They provide you with an exclusive location from where you can oversee the dance floor and spend a great night with your friends. There are also tables one the both lateral sides of the dance floor. They make sense if you have less budget or friends that do not have a VIP table but you still want to be together with them. The music on the main floor is a commercial mix of Hip Hop, RNB, Reggaeton and EDM that makes everyone dance.
If you are into Reggaeton then the Latin room might be your favorite. It is smaller than the main room which perfectly matches with the Latin vibes and music. The tables are located at the end of the room and they are open which means you can dance on the dance floor while having your table next to you.
The third floor is all about Electronic Music. Expect Melodic Techno paired with groovy House vibes.
What are the options for VIP tables?
"Big Show" on Stage
600€* for a maximum of  10 people
Stage
180€* for a maximum of 6 people
Lateral Side
120€* for a maximum of 6 people
Latin Floor
120€* for a maximum of 6 people
Boiler Room
120€* for a maximum of 6 people
*Prices are minimum consumptions per table.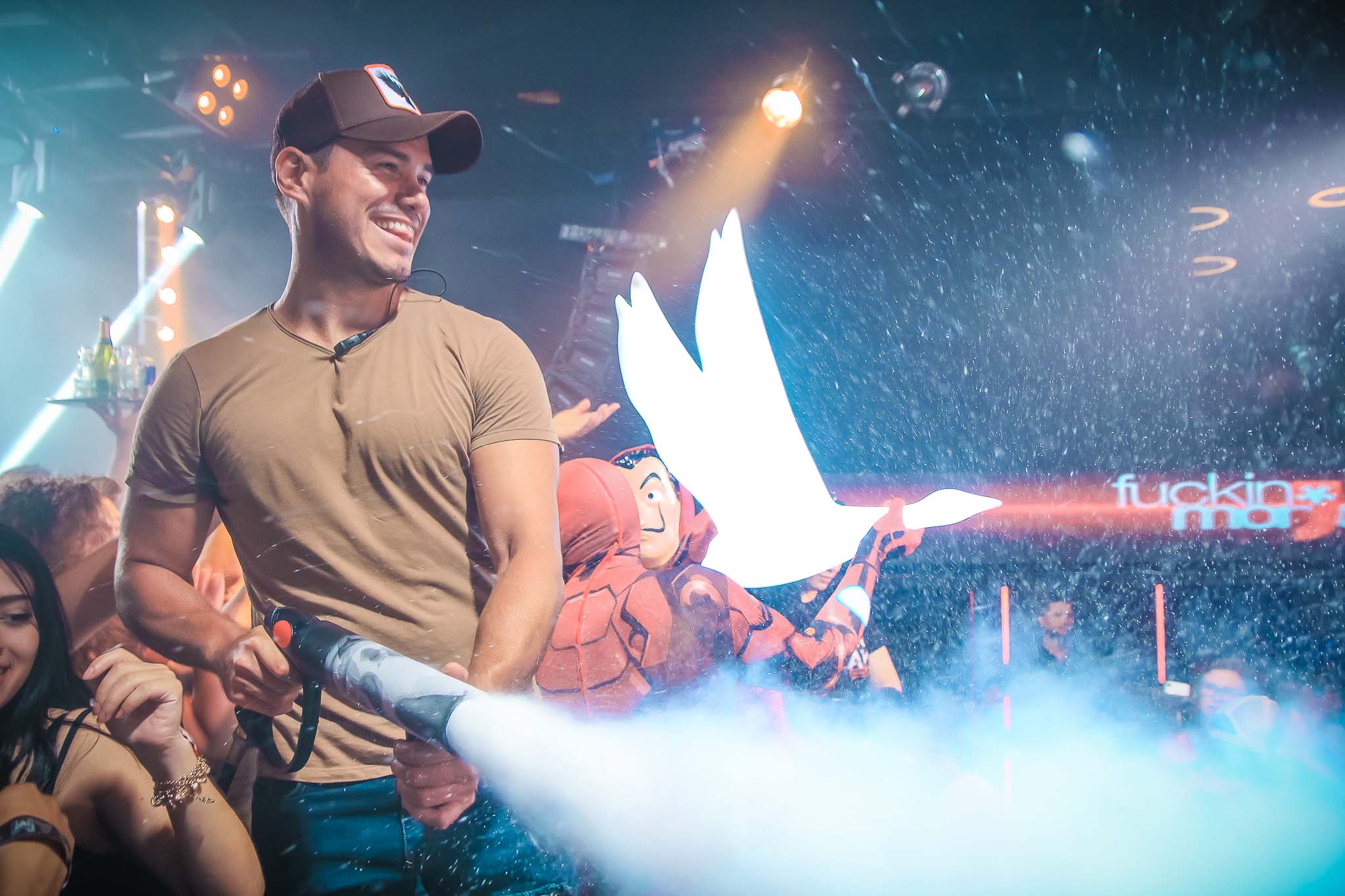 How to reserve a VIP table?
There are different ways to reserve a VIP table at Fucking Monday. The most common one is by phone or Whatsapp (+34 632 773 881). You simply get in touch with us with your preferences and we will reserve a table in the preferred VIP zone for you. Alternatively, you can send us an email to [email protected]. Either way, to log down your reservation we need your first name, last name, date of the reservation, in which zone you want the table and how many friends are coming with you. The reservation is free and the payment is upon arrival at the club.
What does a VIP table include?
A VIP table includes a credit to select bottles of alcohol from the menu, 10 soft drinks per bottle and VIP entry to the club. So there are no hidden or extra fees. The credit from which you can choose alcohol bottles is the minimum spend each VIP zone requires. All standard alcohol bottles cost 150€ and most premium bottles cost 180€. Check out the bottle menu at the end of this page.
What to do upon arrival at the club?
VIP tables at Fucking Monday are reserved until 1:30 and then will be sold at the door. If you are running late or know that you will arrive at a later hour, please let us know so we can note it in your reservation.
Upon arrival at the club go straight to the VIP entry and say you have a table reservation under your name. The hostess will come to do a quick check-in with you in which you pay, select the alcohol bottles and mix drinks, and get accompanied to your VIP table. It will not take long until the club staff will bring you the bottles with sparklers to your table and you are set-up for a great night.
Does a VIP table guarantee entry to the club?
No! The club always has the right to refuse access if you do not comply with the dress code or other requirements of the club. Usually that is not a problem. Just make sure you are well dressed and bring a valid ID.
Floor Plan – Fucking Monday
Bottle Menu – Fucking Monday Nightlife Madrid is a team of professionals from all horizons, a friend who accompanies you to all parties 365 days a year.
At Nightlife Madrid, party language is spoken. A universal language that knows no borders and that unites people.
Nightlife Madrid evolves, improves and grows with the people who are part of its Family.