Best Ways to Kick Off a Night Out in Madrid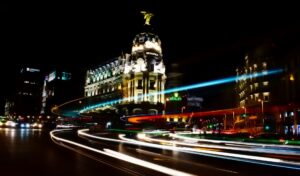 When the sun goes down, Madrid comes alive and is ready to party. Even though there is always something to see or do at anytime, the city's nightlife scene is special and well known. The atmosphere in the city is a little more vibrant at night, and there is something for everyone to participate in. So before you hit up the clubs, here are a few ways you can kickstart your great night out:
Start the Evening Off with a Museum Visit
If you are interested in modern art or just love Picasso's "Guernica" painting, the Reina Sofia Museum is free to visitors from 7 p.m. to 9 p.m. You will have a couple of hours to tour the museum, before heading out for the rest of your evening. There are plenty of other museums in Madrid too if you're looking for something a little different.
Sightseeing at Night
Who says you have to do all of your sightseeing during the day? On your way to your first club of the night — or much earlier in the evening — take some time to visit some of Madrid's iconic sights. See Plaza Mayor lit up or the Tio Pepe sign over Puerta del Sol. It is an amazing sight that should not be missed.
Try Flamenco Dancing
There are several dance studios that teach this iconic dance, but if you're not ready to participate, you can always catch a show. If you are not a fan of Flamenco dancing, there are other alternatives, too. Madrid is a city that loves music and dance. There are venues that showcase almost any style of music, from rock and soul to jazz and pop. Marual's Café is a popular nightspot, and the club has a spacious terrace where guests can relax.
Hit Up the Casinos
Before you even hit the casinos, you can amp up your night out starting from home with online slots and get immersed in the latest features. It'll pump you up and get you ready to take on the night — and get you in the zone to take on the slots in the casinos. But where should you go once you're ready? The Casino Gran Via and V de Vegas are great places to start at once you're in the zone.
Try a Few Craft Cocktails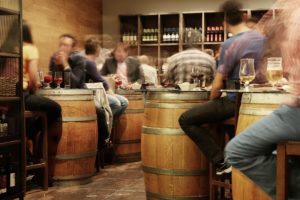 Not ready to hit the clubs right as the sun falls? (I mean, who is?) Luckily, there are several rooftop bars in Madrid that offer a beautiful sunset view. You can relax with a glass of wine or a cocktail, and most do not have a cover charge. If you want to relax further and take in a little more of Madrid's exciting nightlife, try one of the custom cocktails at Calle del Pez 27. This is not just a beer and wine bar. You'll be able to relax in an intimate setting with cocktails that are handcrafted, often from local ingredients.
If you want to see where Ernest Hemingway used to spend his time while in Madrid, go to the historic Museo Chicote. You can enjoy the same drinks as the writer, served in an intimate setting. It is the perfect way to relax and get ready for your night at the clubs.
Have a Late Evening Snack
Whether you are on your way to the club or casino, there is never anything wrong with stopping for a late evening snack. In Madrid, churros and chocolate are local favorites. Not too far from Plaza Mayor is Chocolatería San Ginés. It is a city favorite and open 24 hours a day. Whether you need a sweet treat after a long night at the clubs or a boost to start your evening off, they will be able to satisfy your sweet tooth. This is also a great option if you need a late-late night snack on your way home from the clubs.
Madrid at Night
At night, Madrid really comes to life. This historic Spanish city has something for everyone. Whether it is seeing a show, sampling the local cuisine, or going to one of the nightclubs, you can find something that fits your tastes and interests here. Many of the clubs do not charge a cover fee, and they are always ready to welcome any guests. Start the night off right before hitting the clubs and you'll be sure to have the time of your life.