elrow and Live Nation join forces to create a show never seen before in an XXL format. elrow Town Madrid will be held on April 15, coinciding with Easter, at Mad Cool Ifema Valdebebas, Madrid.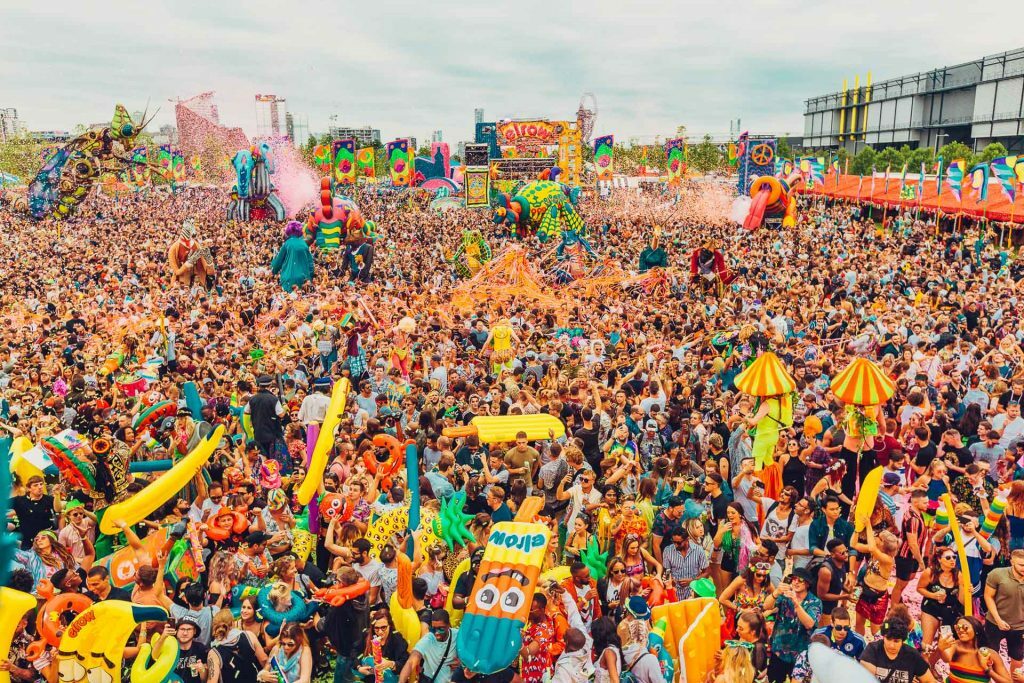 Tic Tac, Tic Tac… With just over a month to go until the big event, elrow Town Madrid has unveiled the line-up for the spectacular event they are planning for next April 15 (Good Friday) in the capital.
Mad Cool (IFEMA) will bring together a whole cast of top-level artists of different styles, highlighting two major confirmations. On the one hand, the German Paul Kalkbrenner, one of the favorite artists par excellence for any lover of electronic music. We didn't have the opportunity to see him in Madrid since 2019 and he will return to make us fall in love with his melodies and his characteristic emotive sound. On the other hand, the Australian FISHER, already a worldwide superstar, will make us dance to hits and tech house.
Alongside them we can also see two more established artists, the leader of Drumcode and one of the main references of techno, Adam Beyer, as well as the British Jamie Jones, creator of the Hot Creations label and a safe bet at any party.
Kölsch and Andrea Oliva, with whom we already received the 2022 in the first elrow event of the year at Fabrik Madrid, also repeat this time, accompanied by two of the women who are currently on everyone's lips, the Neapolitan Anfisa Letyago and the German Lilly Palmer.
The line-up is completed by Marco Faraone, Latmun and a good legion of representatives of the national talent with more than usual names of the brand as Andrés Campo, Viviana Casanova, Cuartero, Marc Maya or De La Swing.
If you don't plan to miss out on this great party, the last few tickets for the event are still available by clicking here.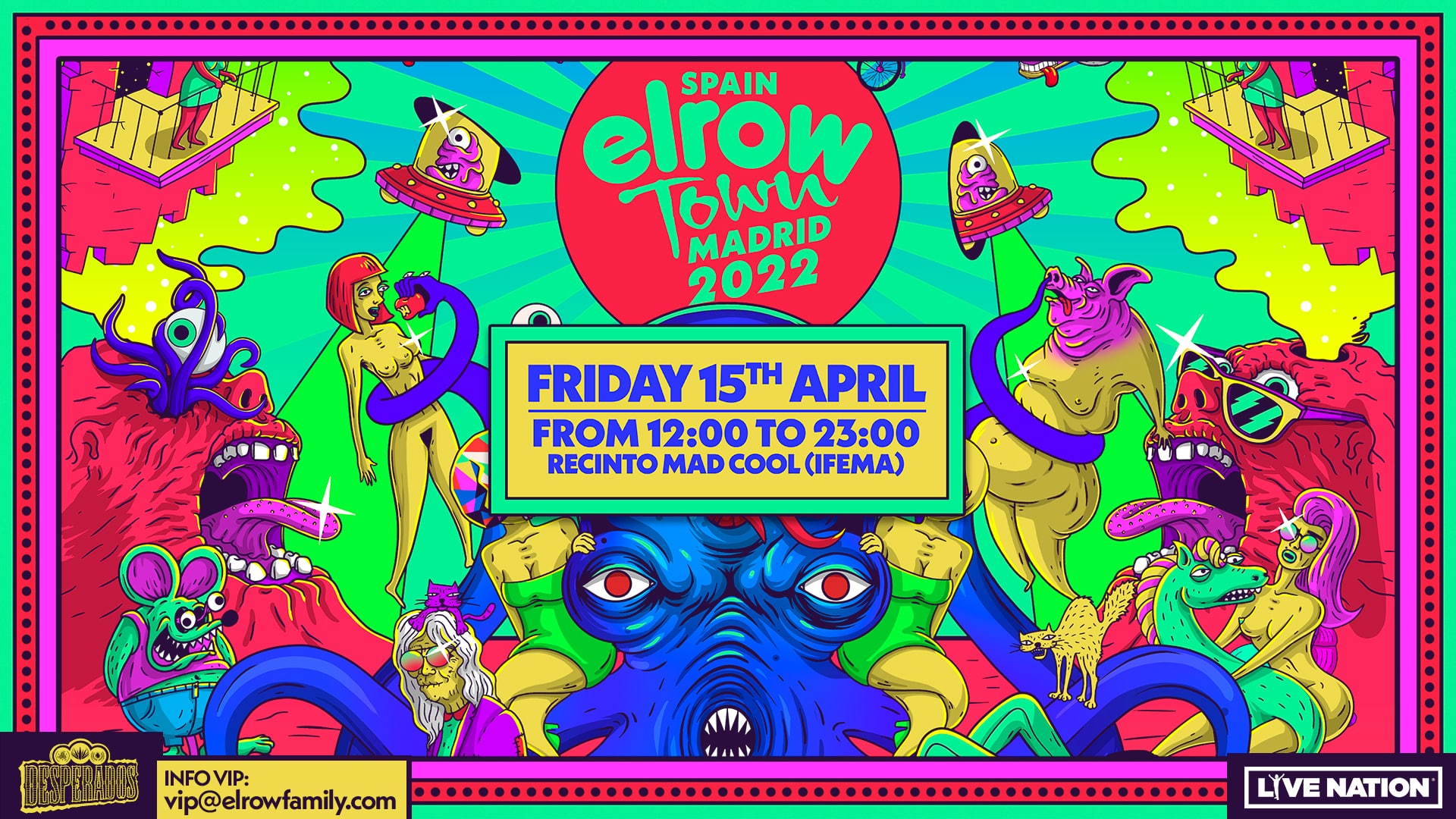 We've heard a few weeks ago that elrow would perform for the first time elrow Town, the festival format of the Catalan brand that cities like London have already experienced. The location was a mystery until a few days ago, and we have just learned that Madrid has been chosen to host this first XXL edition. For Easter, thousands of elrow lovers will flock to the capital to experience this special festival, as the chosen date is Friday April 15. This show will have the giant Live Nation as a necessary collaborator, and is expected to mark a before and after for the festival and its presence nationwide.
And where can more than 25,000 attendees congregate in the capital? Well, the location is ideal, the Mad Cool Area / Recinto Valdebebas will host the first edition of elrow Town in our country. A space of 100,000 square meters perfect for elrow to create a world of fantasy which will trap festival goers in an immersive experience.
The schedule will be from 12:00 to 00:00, twelve hours of partying with some of the best DJs on the planet. We leave here the elrow website so you can buy the first tickets and do not miss this real party that is coming.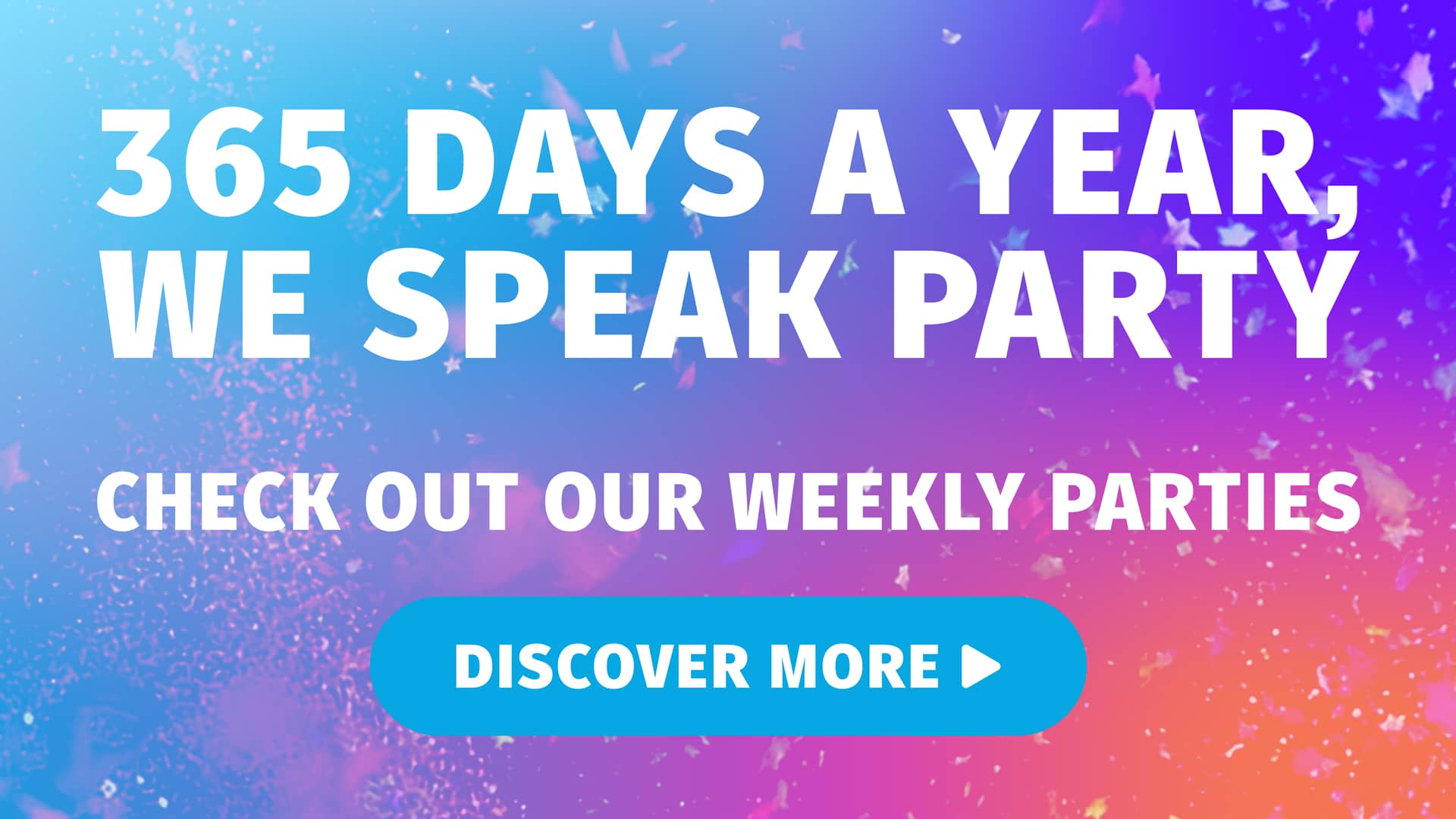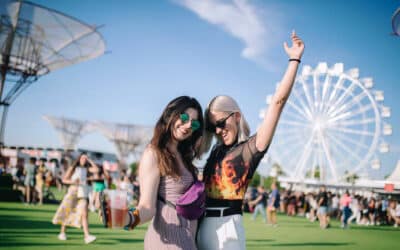 Mad Cool is a music festival that takes place in Madrid since 2016. Art, fashion, gastronomy and tourism come together eclectically in this festival. Metallica, Twenty One Pilots, Placebo, Imagine Dragons, The Killers, Stormzy, Muse, Queens of the Stone Age… and so many more artists will be there!
read more Nightlife Madrid is a team of professionals from all horizons, a friend who accompanies you to all parties 365 days a year.
At Nightlife Madrid, party language is spoken. A universal language that knows no borders and that unites people.
Nightlife Madrid evolves, improves and grows with the people who are part of its Family.