British & Irish pubs Madrid
The best British & Irish pubs Madrid: The Irish Rover · Paddy's Irish Pub · Dubliners Madrid · James Joyce Irish Pub Madrid & much more…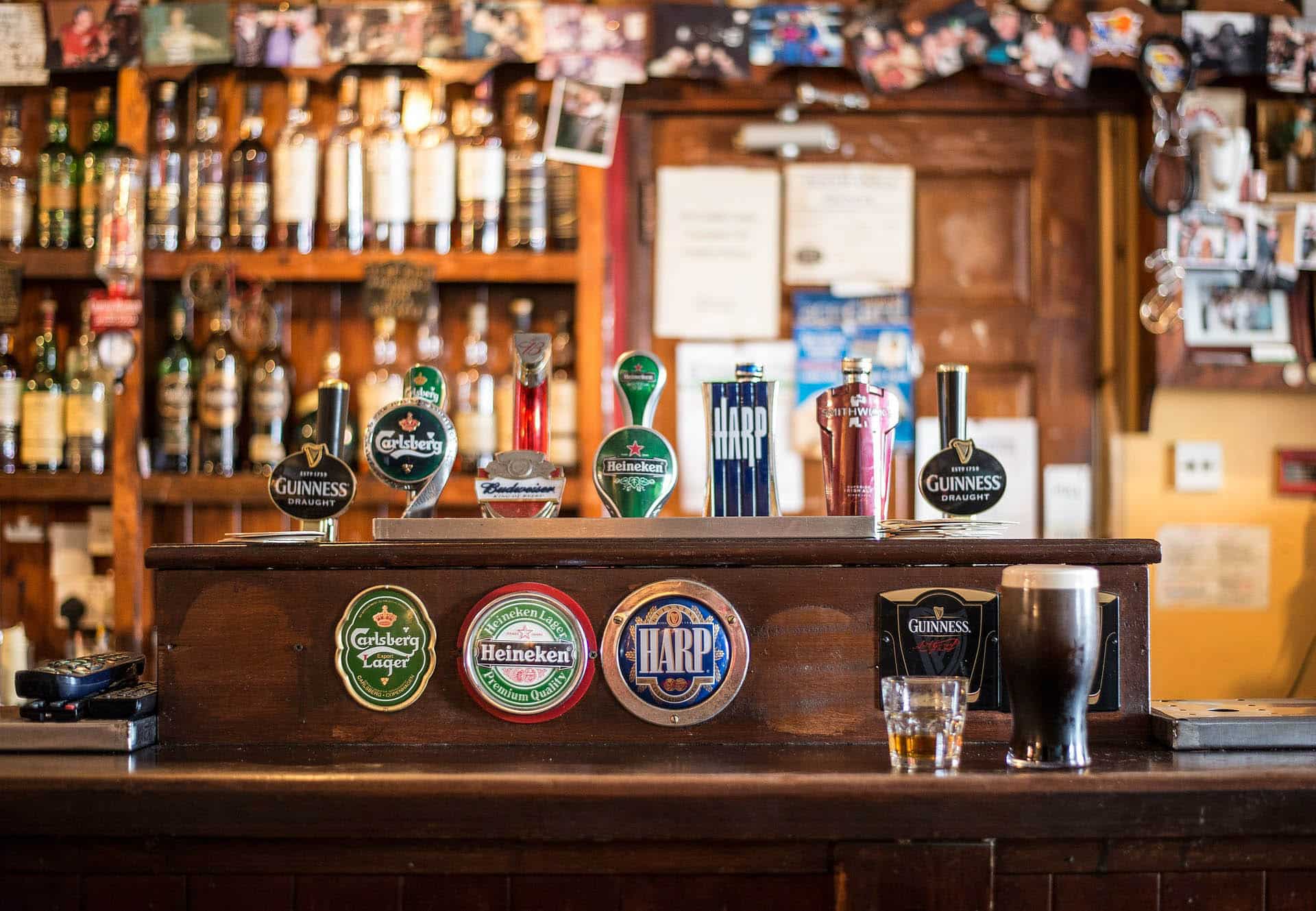 Madrid's nightlife offers a wide range of possibilities when it comes to having a good time. Terraces, atmospheric bars, taverns for snacking or nightclubs that close at dawn. However, we can not forget the Irish pubs that, although they are present in many cities, it must be said that those in Madrid have earned a huge and deserved popularity.
We want to offer you six alternatives as far as Irish pubs are concerned. What better than to visit with us those places where you can taste a Guinness without having to travel to Dublin? Find out where to find the best Irish pubs in Madrid!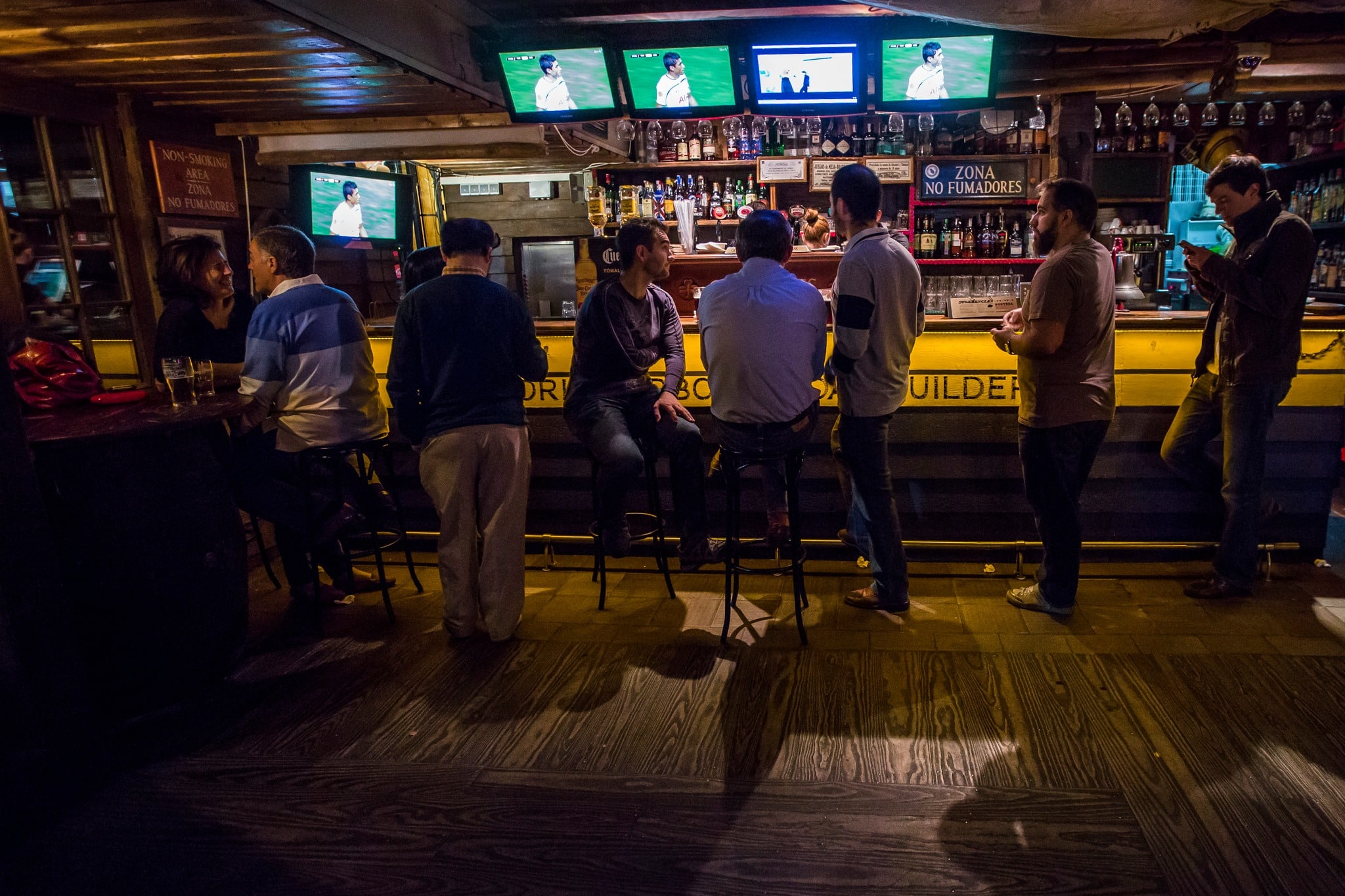 On Avenida de Brasil, in the heart of the Tetuán neighborhood and very close to the Santiago Bernabéu stadium, is the Irish pub The Irish Rover, a 500-square-meter place where fun is guaranteed.
Open every day from noon onwards, there is not a day in The Irish Rover that goes by without having a good time. In addition to serving some of Ireland's most famous brands of beer, such as Dublin's Guinness or Murphy's, whose origins are in the city of Cork, they organize all kinds of events ranging from Open Mic nights to jazz sessions on weekends.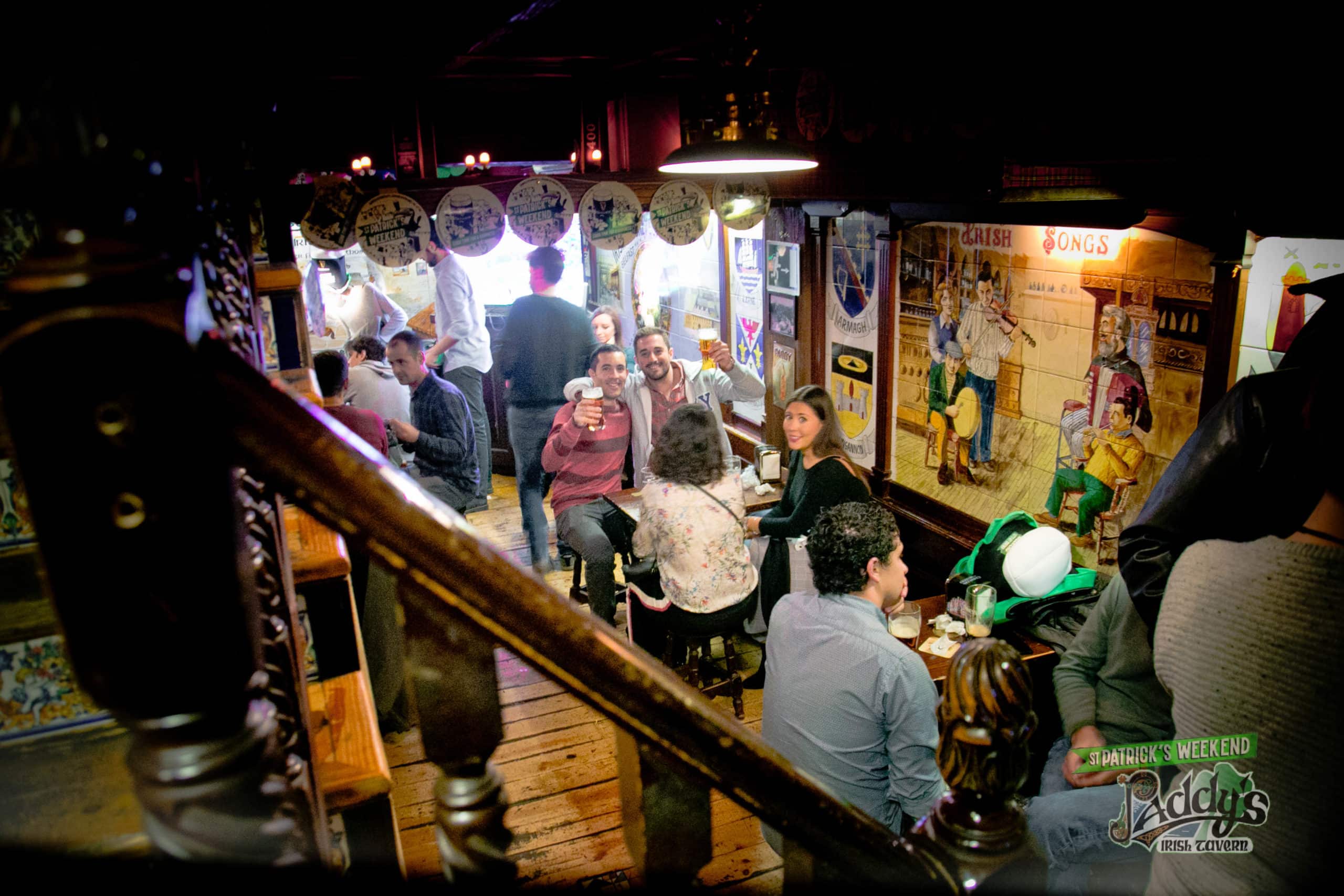 Very close to The Irish Rover and without leaving the neighborhood of Tetúan and the vicinity of Santiago Bernabeu, you will find Paddy's Irish Pub, another must on our list of Irish pubs in Madrid.
Decorated with motifs and elements representative of the Gaelic culture, this pub offers visitors a large number of activities and fun nights out. Among these parties, the most famous is the one organized every year on the occasion of St. Patrick's Day, the patron saint of Ireland. Music of all kinds and Ireland's most famous brands of beer and cider are waiting for you at Paddy's Irish Pub.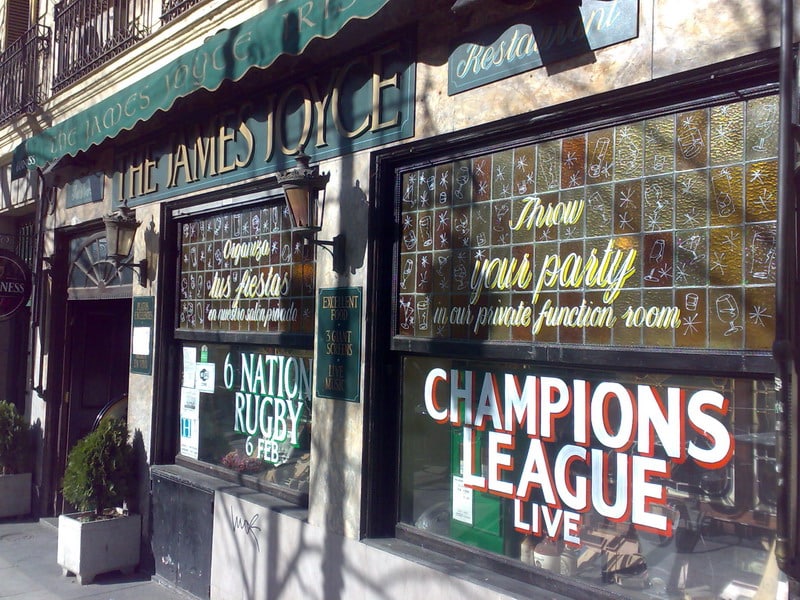 This is another of those popular places in Madrid. Named after Ireland's most prolific writer, the James Joyce Irish Pub is a must on your list of Irish pubs in Madrid. Located in Calle de Alcalá, this small but cozy place always has events and theme nights to have a good time.
On the other hand, sports and soccer lovers in particular, will find in the James Joyce an ideal place to watch international and English league matches. Not to mention enthusiasts of Irish folk music, the main protagonist of many weekends!
Check out other sports bar in Madrid here!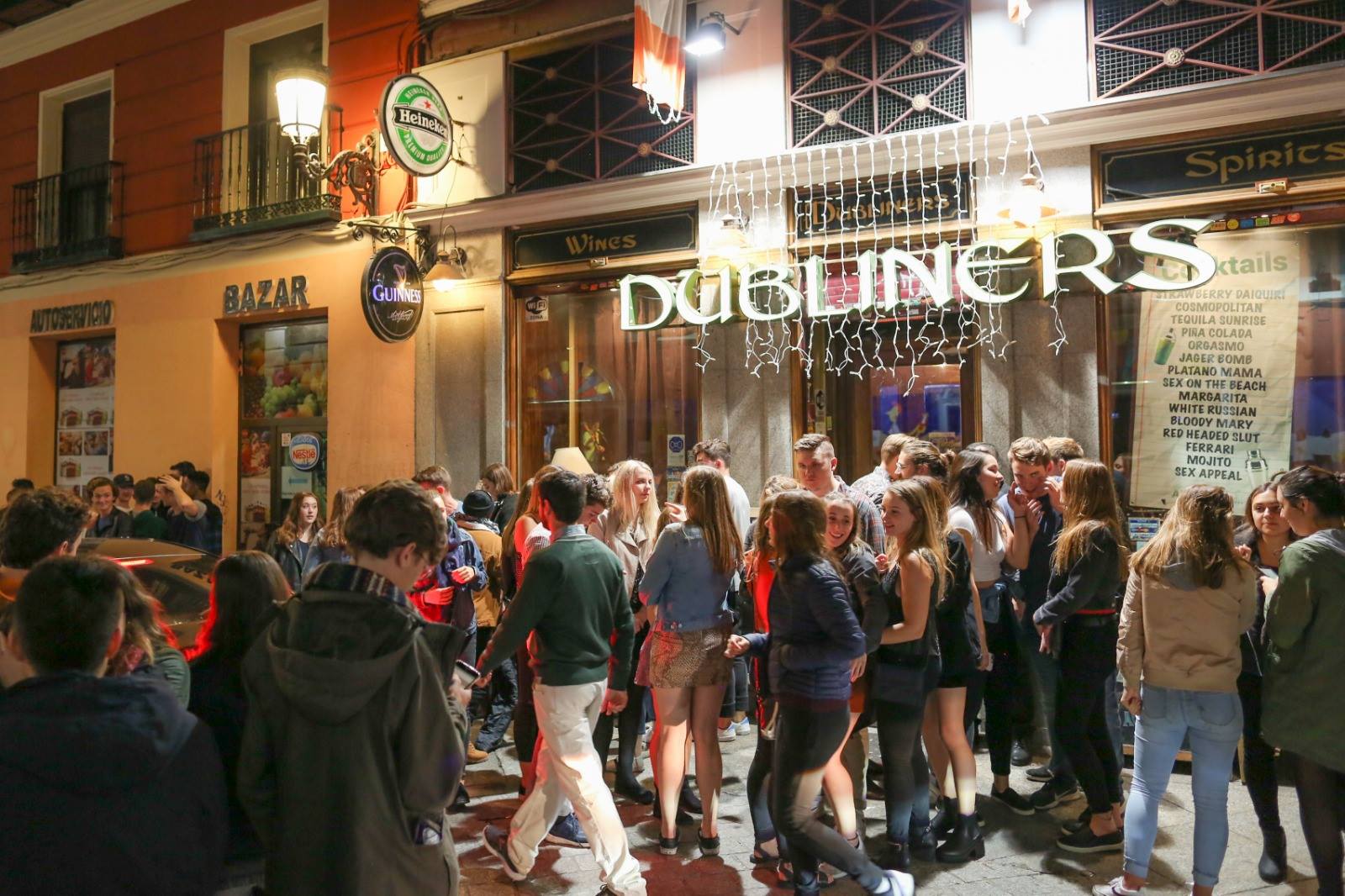 If you are visiting Madrid, we are convinced that at some point you will pass by Puerta del Sol. You only have to walk a few minutes to get to Dubliners Madrid, one of the busiest and most popular Irish pubs in Madrid.
At Dubliners, there is always a party. Its strategic location has made it a must-go place not only for locals, but for all foreign visitors and university students who are doing their Erasmus in the capital. You can't miss it!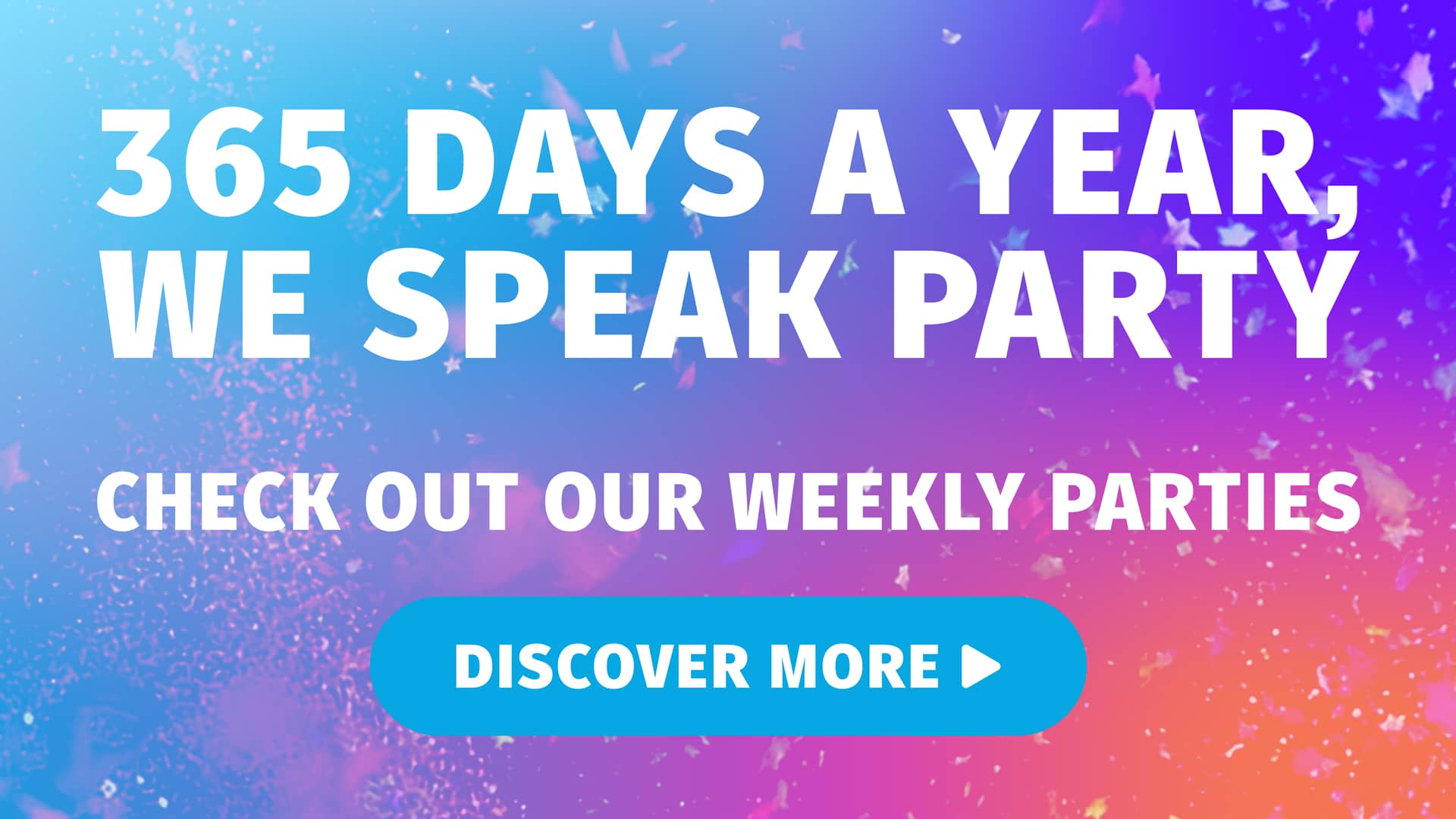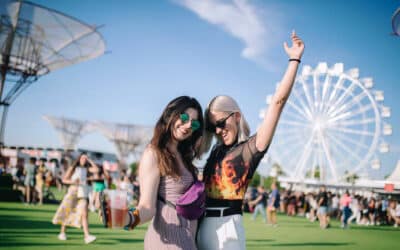 Mad Cool is a music festival that takes place in Madrid since 2016. Art, fashion, gastronomy and tourism come together eclectically in this festival. Metallica, Twenty One Pilots, Placebo, Imagine Dragons, The Killers, Stormzy, Muse, Queens of the Stone Age… and so many more artists will be there!
read more Nightlife Madrid is a team of professionals from all horizons, a friend who accompanies you to all parties 365 days a year.
At Nightlife Madrid, party language is spoken. A universal language that knows no borders and that unites people.
Nightlife Madrid evolves, improves and grows with the people who are part of its Family.