Autocine Madrid is a cultural space of 25,000 m² with a wide range of leisure activities. You can celebrate all kinds of events such as concerts, exhibitions, festivals, workshops, flea markets, children's activities, team building, product presentations, protocol events, birthdays, weddings, anniversaries, farewell parties, etc.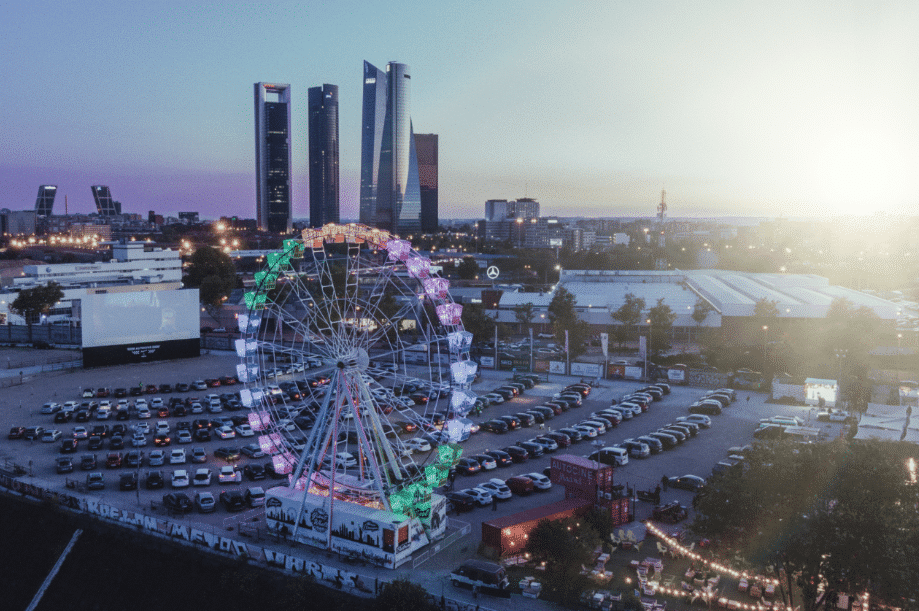 In Madrid there was no cinema of this type. There are summer cinemas, which open when the heat starts to get hot and it is nice to be in the fresh air watching a movie and having a drink in the middle of a park, which is where they usually are.
Watching the movie from inside the car is not the same. It seems clear that it is ideal for couples, because in the end the cabin is like a redoubt of intimacy that allows you almost everything, as long as you do not disturb others, of course. In fact, when this drive-in movie theater opened in Madrid there were those who said it was ideal for young people to make out in the car with the excuse of going to the movies…
In addition, the coronavirus crisis has turned this and other similar spaces into an ideal space to "go to the movies" in a safe and controlled environment such as the family car… and that control, in times of coronavirus, is a luxury 😉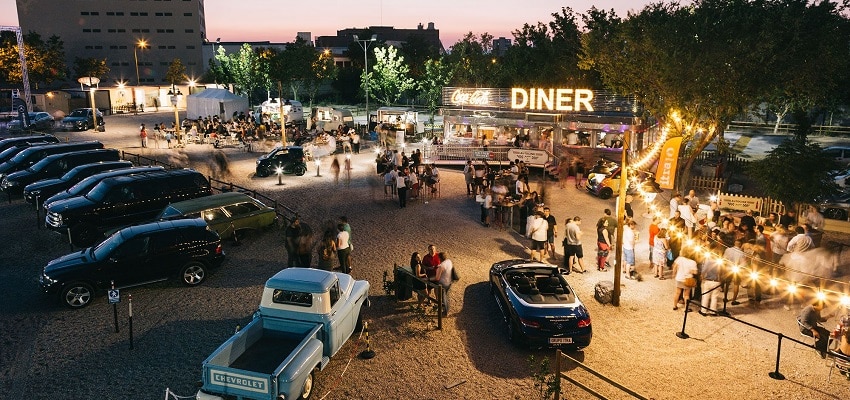 How does Autocine Madrid works?
Autocine Madrid is located in the Chamartín area, although access is a bit cumbersome, at least if you are coming from the center of Madrid. Pull GPS or Google Maps, because you will need it.
It is a huge place, we did not imagine it to be this big (it has 25,000 m2 and space for 350 cars), but, of course, a car takes up a lot of space… When you go through the door, you find a small path and, a few meters further on, the ticket offices, where you can buy tickets or show the ones you have bought online.
A little further on, you access the organized esplanade with rows where you must park. There are "ushers", people with reflective vests and flashlights that show you where you can park. That is the first warning: you have to arrive early.
Once you have parked, looking at the 250 m2 screen, you can leave the car and go to the food court, where there are food trucks to buy popcorn and hot dogs, as well as a "diner", a small American type restaurant where they also have hamburgers, soft drinks, hot dogs…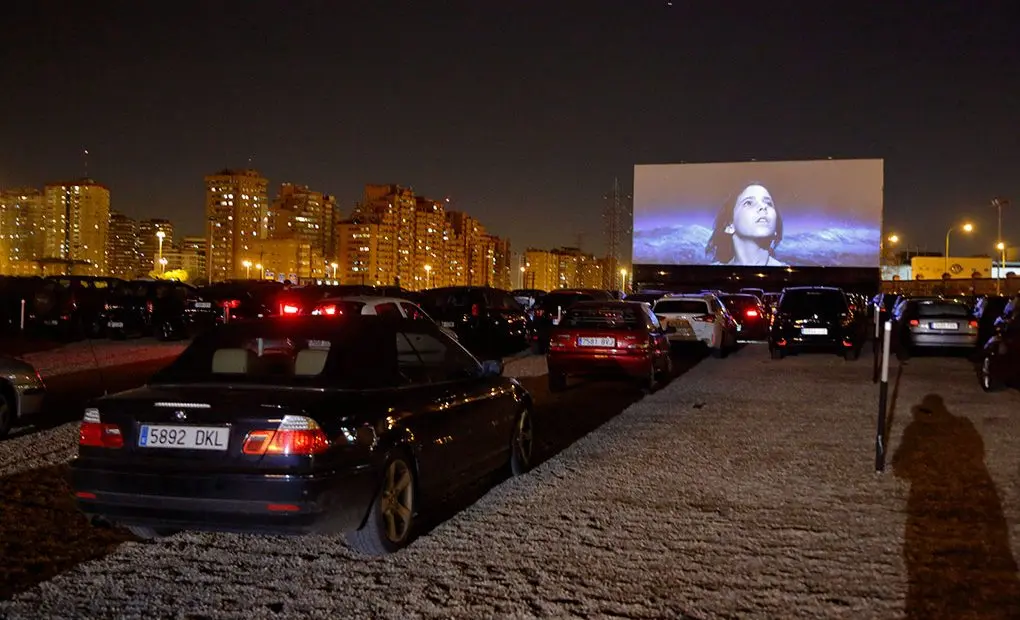 It's time to watch the movie, everyone gets into their cars. On the screen there are drive-in promotions, warnings and, finally, the frequency on which the radio should be set to listen to the movie. We tune it in and it sounds really good. If you have to get out of the car during the screening, there are speakers in the restaurant and restroom area so you don't lose the thread of the story.
Autocine Madrid has one of the best terraces in the north of Madrid. And that's where Rita's Brunch is held every weekend during the summer for a gourmet and musical experience in the spectacular setting of Autocine Madrid, with its gigantic outdoor dance floor overlooking the Madrid skyline. In addition to satisfying the morning appetite, attendees can dance, toast and socialize, every weekend, from 12h to 19h.
It is a daytime leisure alternative that expands, every weekend, in more than 25,000 square meters with musical shows of all styles, premium cocktails and a handful of food trucks to savor the increasingly sunny days of the weekend. A gastronomic festival offering different food stalls of different styles: Mexican tacos, Italian pizza, barbecue, Mediterranean cuisine (with rice dishes), American cuisine and dishes from the Rita's Brunch menu.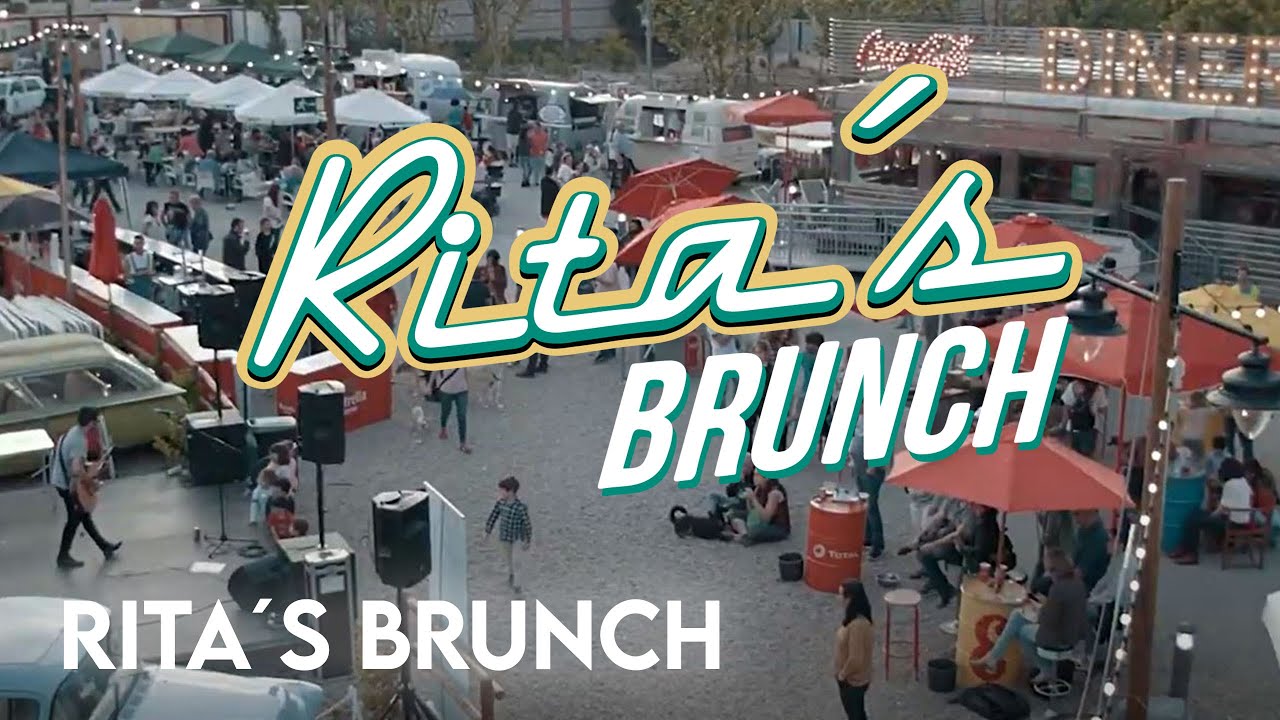 After the gastronomic tribute, you can enjoy a session with some of the most outstanding DJs of the capital, while you savor the best dessert of Rita's Brunch: a wide variety of cocktails, including mojitos, and mixed drinks, as well as a hookah service available.
In addition, for the attendees' peace of mind, Rita's Brunch takes place in a safe, hygienic and open-air environment. If the weather is bad, Autocine Madrid has a large tent where you can enjoy the brunch and music without inclement weather being an obstacle.
Tickets are usually available on Fever or on the official website.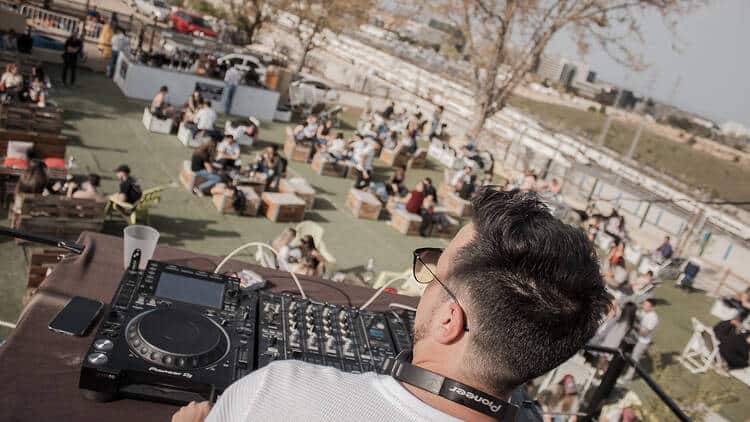 We already wrote an article about Rita's Night Madrid by Bombay Sapphire, you can check it out here!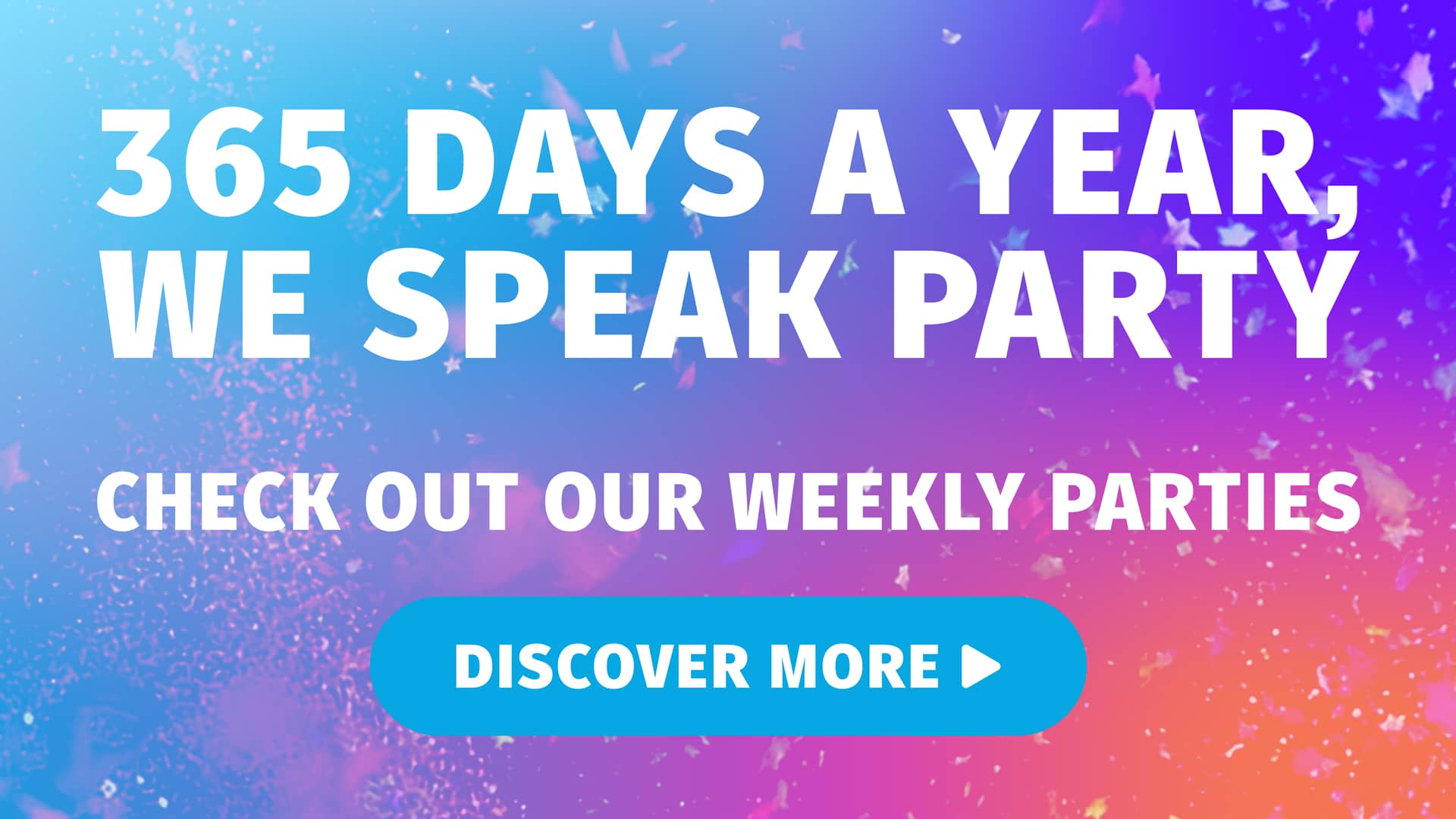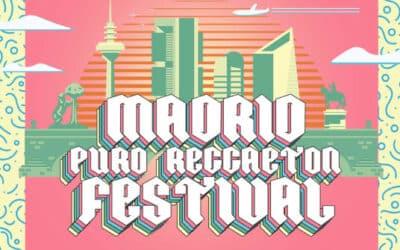 Bad Gyal, Omar Montes, Jhay Cortez, Juan Magán or Gente de Zona (& much more) will be the protagonists of the biggest urban music and reggaeton festival ever held in Madrid this summer!
read more Nightlife Madrid is a team of professionals from all horizons, a friend who accompanies you to all parties 365 days a year.
At Nightlife Madrid, party language is spoken. A universal language that knows no borders and that unites people.
Nightlife Madrid evolves, improves and grows with the people who are part of its Family.