Deivhook – The drums revolution
Deivhook is Spain's most popular drummer with the most followers on Youtube. Take the chance to see him live solo or with his band Kitai.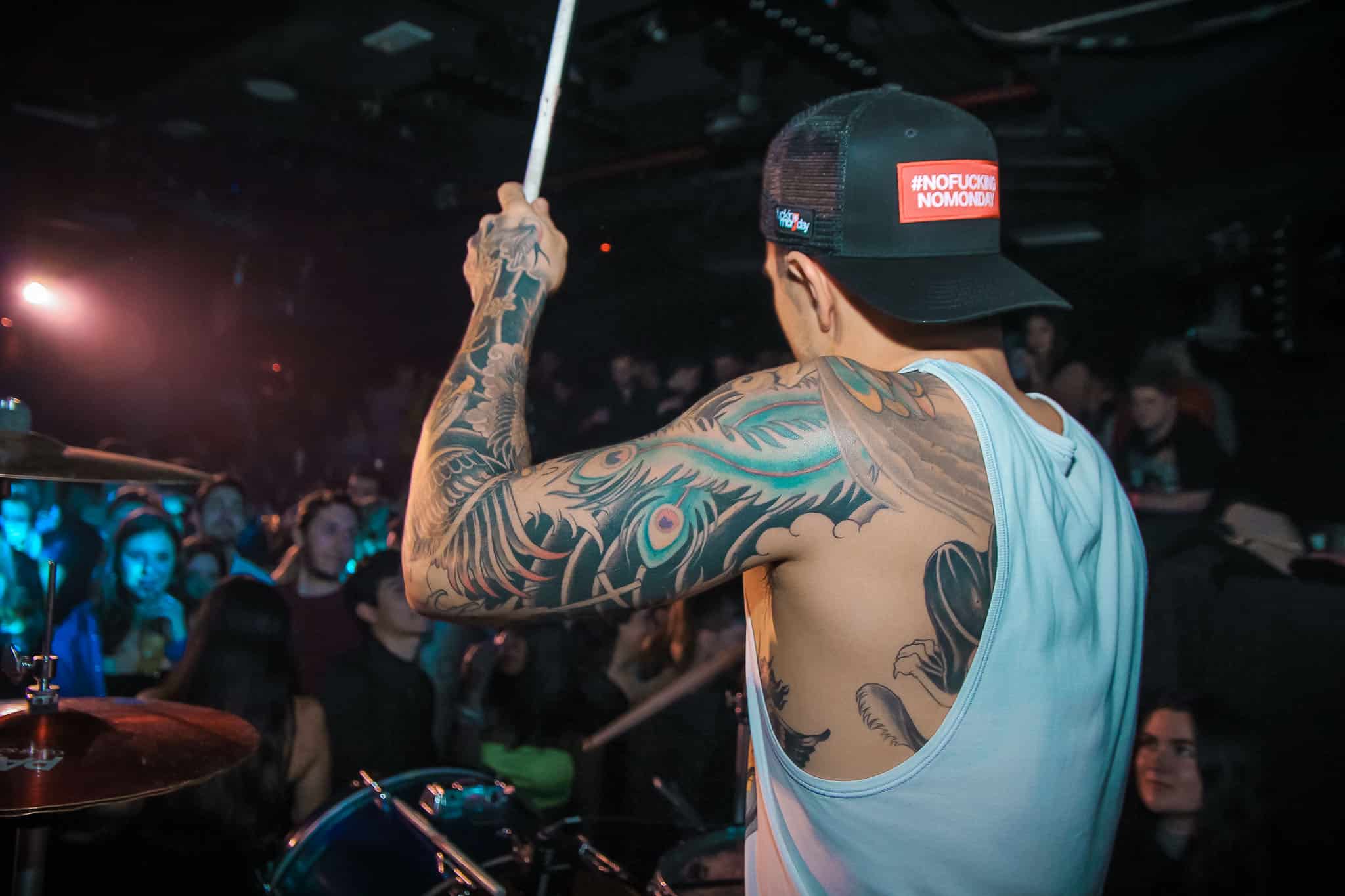 1. What inspired you to start drumming? How long have you been playing?
I started to play the guitar when I was 7 years old, but after a year I was bored and I asked my parents to sign me up for drumming classes. I remember that I saw a video clip on TV of a rock band and the strength and artistic figure of the drummer changed the way I saw everything. From that moment onward, I didn't stop, I was hooked and now it's my life. Honestly, I was only 21 years old when I decided to devote myself professionally to the instrument.
2. Who influences your music, who inspires you?
I have many idols. Drummers like Ilan Rubín, Josh Dion, Mark Guilliana… but I also look to artists like Jared Leto or Simon Neil for inspiration to reinvent myself.
3. What set/concert has stuck with you the most?
Perhaps the concert where, for the first time, I crowd surfed with my drum set on top of all the people. Fabrik, Madrid (La Resistencia) March 2017.
4. What elements define your "drum revolution?"
Passion, hard work, good music taste, perseverance, and boldness.
5. What's been your favorite set for a music video and why?
Maybe the aquatic drumming set haha! I did nothing more than uploading the video of me playing the drums underwater and it will forever mark me before and after my career. After this video, many brands joined the project such as Yamaha, Nike, Paiste, etc. and numerous electronic music festivals in Spain and Europe started to write to me to play for them. In reality, there was no aquatic drum set but that video added a lot of fans and subscribers to my channel, maybe in the future Yamaha will build on.
6. What were your main compositional and production challenges in the beginning and how have they changed over time?
Music like all the arts is like changing magic. Staying up to date is actually quite complicated. To do this I have always tried to surround myself with good friends, DJs, producers, and other musicians that can help me stay updated. You see where the fads and trends are going, know how to adapt and also keep your essence as an artist. It's very complicated, but also exciting. Today I have more than 120 videos on my channel and I have released three singles, the first was number 1 on iTunes during its first week.
Note: Don't forget to subscribe to Deivhook's YouTube channel!
7. Tell us about your studio. What was the criteria for setting it up and how does this environment influence your creative process?
I like my studio to mimic my image, to do this I always record the videos for my channel in a way where I place equal emphasis on the visual aspects as well as the sound. I try to fill it with Christmas lights, light bulbs, etc. so that I can call more attention to my image.
8. Could you describe your creative process? Where do ideas come from, what do you start with and how do you go about shaping these ideas?
When you are obsessed with something, ideas call you, scream at you, and they eat at you until you are in your dreams. In fact, many ideas that I have demonstrated in my videos (playing underwater, playing with fire, or with dark light, etc) came to me in my dreams when I was studying at the "Drummer Collective" school in New York, USA. Once you are going up a Ferris Wheel you can get carried away… like playing the drums while your instrument is anchored to a floating platform, or lighting the drumsticks on fire…
9. What do you like about playing at Fucking Monday?
It is the craziest party on Mondays in the city of Madrid. The people have a special magical way of enjoying the party and the team that works the party has a 10/10 quality to them. When you love and care for something so much like they do, you only get positive results. I am very happy to be a part of the Fucking Monday family.
10. Where do you see yourself in 10 years?
Playing the drums but just with more tattoos haha.Thank you so much Deivhook, keep being awesome!
– Taylor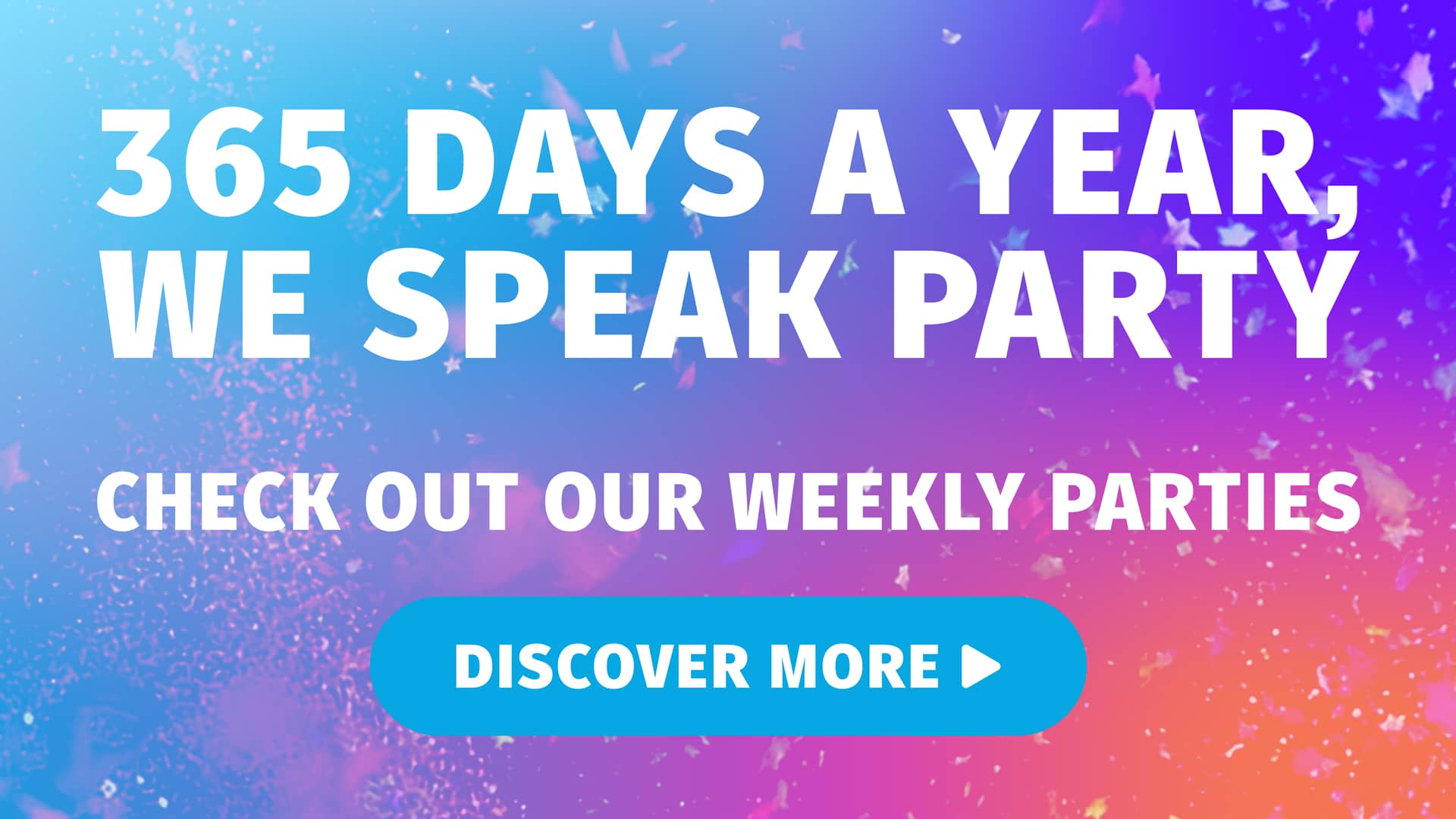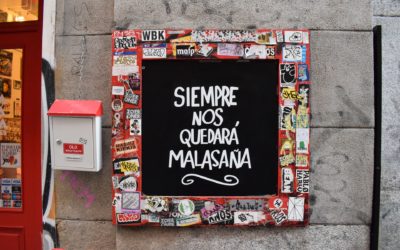 Malasaña - What everyone should know about Madrid's hipster barrioIn Malasaña you'll find incredible things to explore such as restaurants, bars, clubs, a fantastic hipster culture, and plenty of places that pay tribute to the '80s. Read along and discover some of the...
[dsm_perspective_image src="https://nightlifemadrid.com/wp-content/uploads/2020/03/nightlifemadridwhite.png" align="center" _builder_version="4.4.1″ width_tablet="50%" width_phone="80%" width_last_edited="on|tablet" custom_margin="0px||||false|false" custom_margin_tablet="0px||-77px||false|false" custom_margin_phone="||0px||false|false" custom_margin_last_edited="on|phone"][/dsm_perspective_image]
Nightlife Madrid is a team of professionals from all horizons, a friend who accompanies you to all parties 365 days a year.
At Nightlife Madrid, party language is spoken. A universal language that knows no borders and that unites people.
Nightlife Madrid evolves, improves and grows with the people who are part of its Family.