DJ Omar 20 years and counting
At his 20th DJ-anniversary Omar tells us about his beginnings, his favorite tracks, how technology has affected the profession and much more.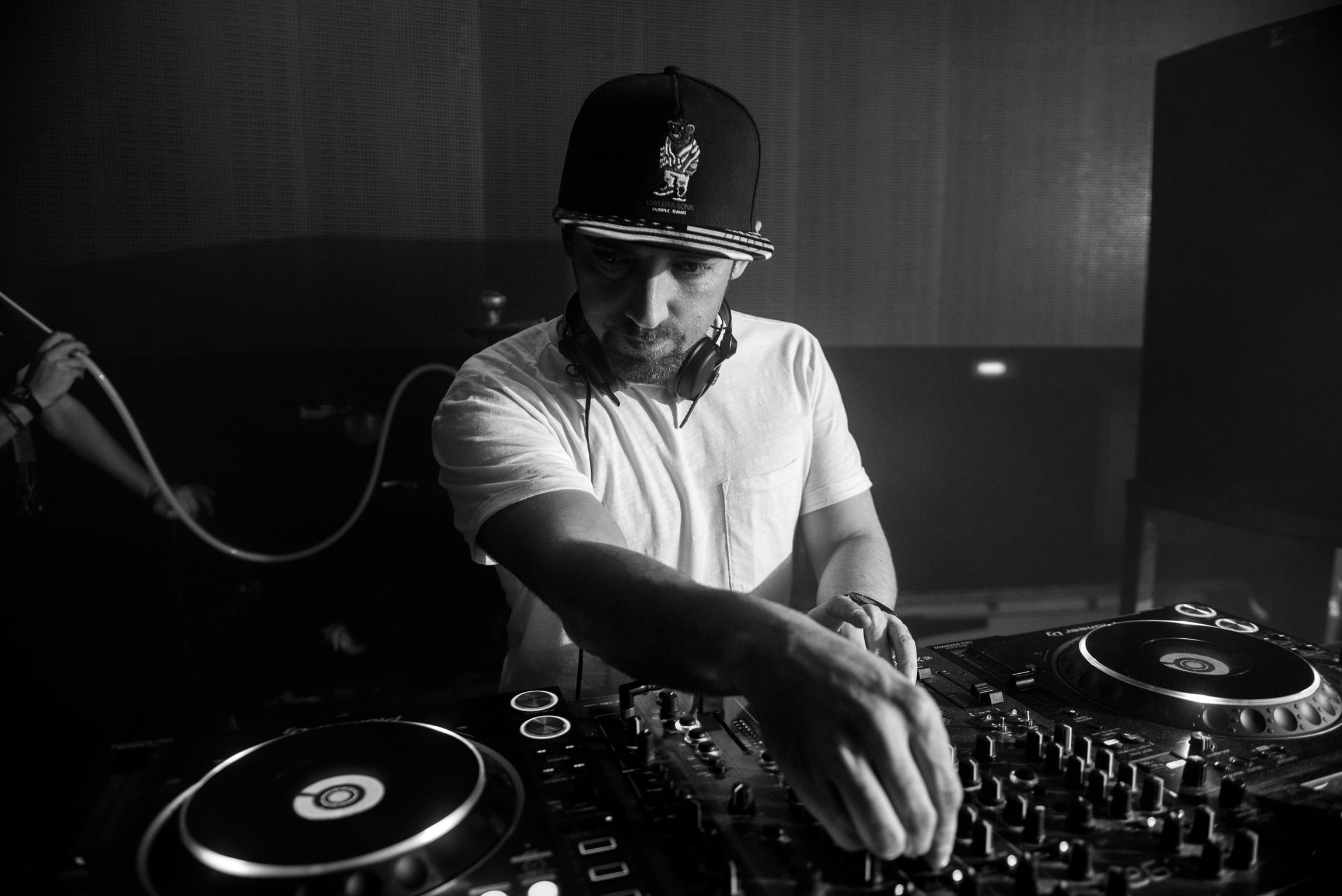 Fucking Monday is an incredible, amazing party, but it would not be the same without the master behind the music, DJ Omar. At the front of the dance floor, behind the turntables, stands the creator of the night's soundtrack. He turns on his computer, puts on his headphones, and prepares to orchestrate the best international party in town. But this is nothing new for Omar, in fact, this year we celebrate with him his 20th year anniversary of being a DJ. And today we will find out exactly how he came to be the magic man of Fucking Monday.
1. What inspired you to become a DJ?
My father was the inspiration for me. He was the one who made me love music, ever since I was a kid. He was a great DJ in the 70s and a pioneer of the era.
2. What kind of songs do you usually start with during a set?
I always try to start low and build up from there. But it all depends on the session, for example, with Fucking Monday I always start strong. The genres tend to vary but for the first hour of the set, I usually compose a mix of Reggaeton, Moombahton, Trap, and R&B.
3. What are your favorite songs to use during a session?
I cannot say specifics because every session is different, but if we are talking about artists, I never forget Drake, 50 Cent, Tiga, Sean Paul, Daddy Yankee, Hardwell, and Avicii.
4. How do you feel out a crowd during a set?
The most complicated thing about being a DJ is that, connecting to the crowd. That's what it's all about in Fucking Monday, because there are people from all corners of the world, many nationalities, and it can be very difficult to connect with everyone. But I always love to see everyone singing and dancing together.
5. Technology has changed a lot in the past years, how has that affected your process?
After more than 20 years of experience as a DJ, I have seen DJing change a lot, from vinyl to CD and into the digital era. The advancing technology has changed the way music is played before songs were played until the very end, and now, with the help of digital equipment, songs are played very fast and can be changed at any moment.
6. Do you prepare your music before or during a set?
I listen to music 24/7, I am always preparing. Keep in mind that in an open format set like Fucking Monday, I play almost all types of music. That means that I have to be up to date in all genres and remixes, you can imagine the amount of music I listen to a day. I usually prepare a music base for a set and then improvise the rest.
7. What moments or sets have stuck with you the most?
There have been so many sets over the years, and every night is special. However, I will never forget the first time I put on a song in a discoteca (Nalin & Kane Beach Ball), I still get that same sensation everytime I start all my sets.
8. Was there ever a moment when you thought you were going to quit?
Well in 2004 I had many problems with my ears and I had to retire for the season. However, though it was hard and I have delicate ears, I could never leave, being a DJ is not just a job, it's a way of life.
9. What is your favorite thing about being a DJ?
For me it is seeing the people enjoy the music, it's everything, it's the biggest reward a DJ can have.
10. Has technology changed your style?
Like I said before, now everything is very fast, and I try to stay faithful to my way of DJing, no matter the musical style.
11. How is Fucking Monday different from other events that you work?
Well, the biggest difference is the number of different nationalities in the crowd, it is the most international set I play for sure.
12. How has the industry changed over the past 20 years?
It's changed in almost every way, the DJs in the game, the venues, and now there is a lot more competition so that means I have to work a lot harder to stay at the same level.
13. What kind of music do you like to use?
For Fucking Monday I like the set to be electronic, I enjoy it a lot, but in the end, I like almost all musical types.
14. Do you think people give enough respect to the work that DJs do?
It's not as respected and valued as I would like. I am not an international DJ that does festivals, so I work really hard for people to enjoy my session. And not everyone values the work behind it. It is a way of life,  you sacrifice so many things, and dedicate everything to the profession. To be a real DJ means little sleep, little enjoyment with family and friends, a crazy working schedule, and no free weekends. I just want to tell people that behind every DJ exists a life of sacrifice for the enjoyment of others.
15. How do you see yourself in 20 years?
20 years…well it would be amazing to continue enjoying and playing my set, a little old but with the same energy!
Thank you so much for this interview and thank you to the whole team of Fucking Monday, without them this amazing party would not be possible. Gracias!
– Taylor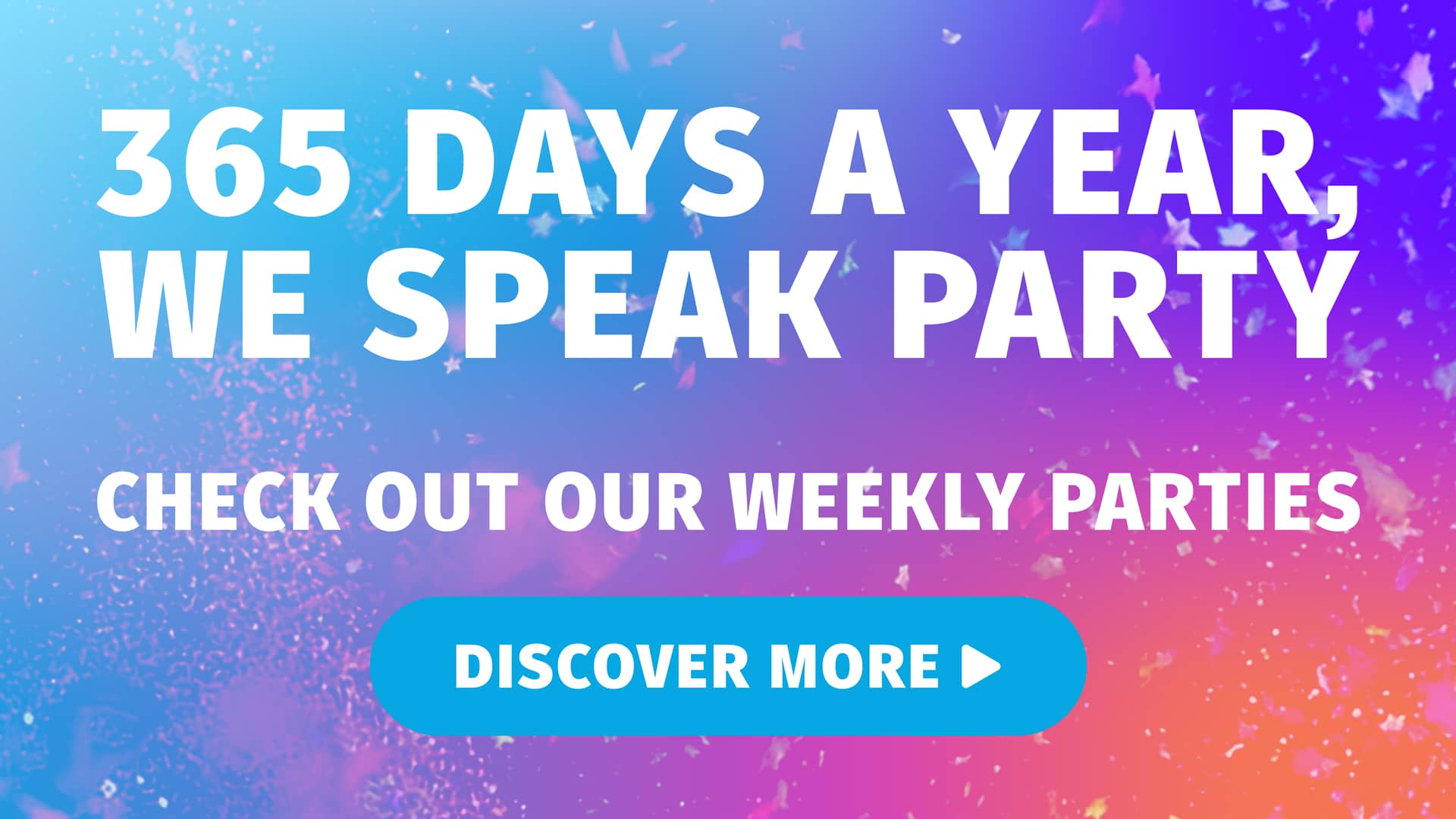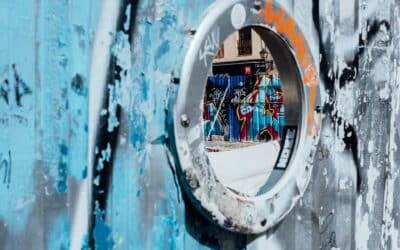 La Latina Madrid offers you a wide range of typical restaurants and bars to start a great night with tapas and drinks.
read more Nightlife Madrid is a team of professionals from all horizons, a friend who accompanies you to all parties 365 days a year.
At Nightlife Madrid, party language is spoken. A universal language that knows no borders and that unites people.
Nightlife Madrid evolves, improves and grows with the people who are part of its Family.