DJ Renny, from radio buttons to Ibiza
Read this interview to get to know more about Madrid based DJ Renny Aristoteles and his passion for radio buttons, for electronic music and Ibiza.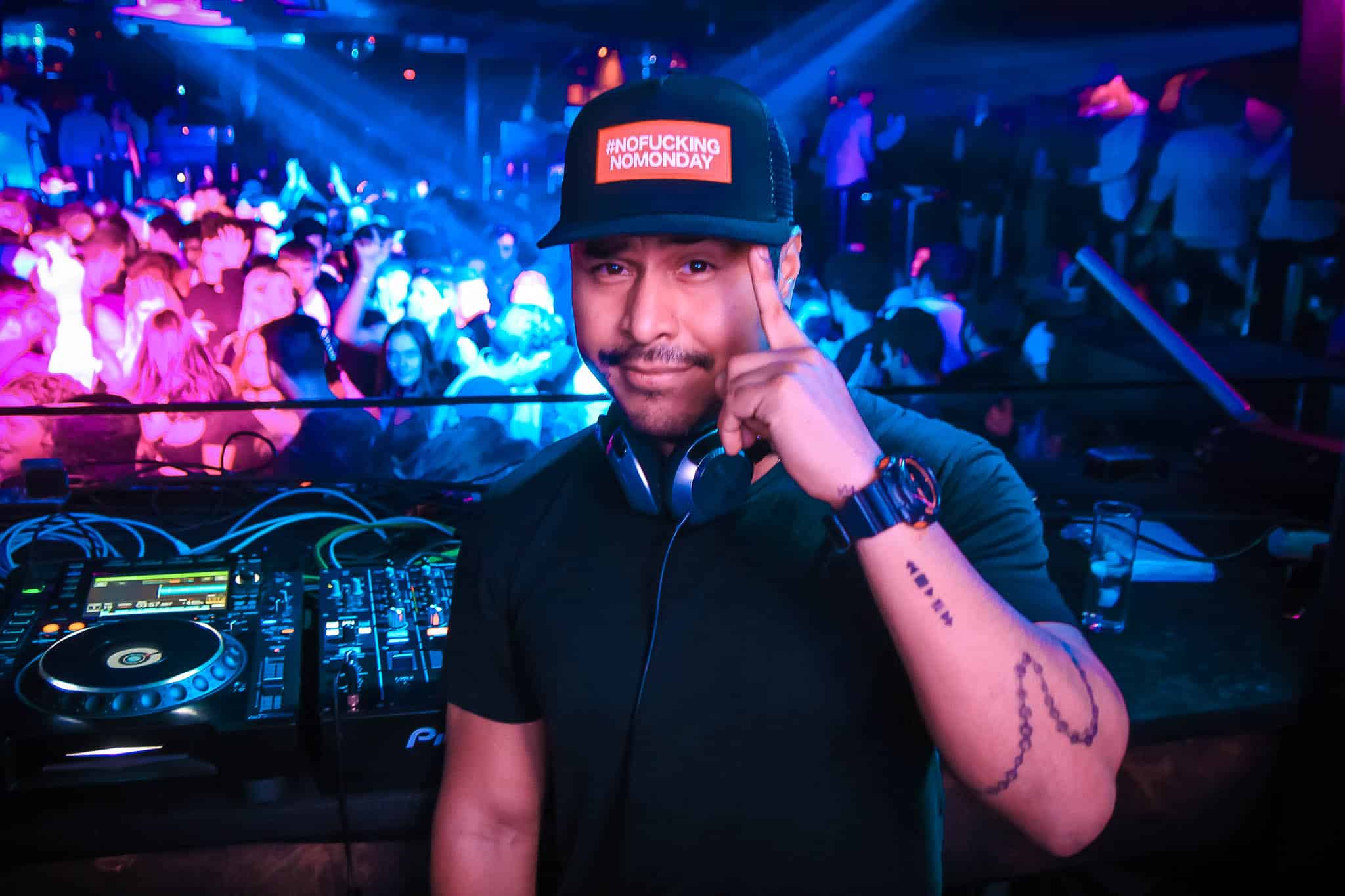 1. When did you decide to become a DJ? Who inspired you to do so?
When I was about 15, I went to high school parties or as we call them in Venezuela, "matinee parties" in the afternoon, and I watched the DJs who were playing at that time. I liked to see them work with vinyl decks, and I was always at home listening to electronic music. I liked listening to the various DJs and their mixes on the radio. It was around that age that I started playing music.
The DJs that inspired me the most to become a professional were DJ Tiesto, Carl Cox, and Mauro Picotto. They were the 3 DJs that inspired me to go down the same path. Since my beginnings, I have always been, and still am, an electronic music DJ, and that is what I am passionate about.
2. Tell us a bit about the cultural difference of being a DJ in Venezuela, Ireland and now in Spain, where do you think there is more passion attached to a good club?
The difference between the three is very big. In Venezuela, a lot of attention is given to the DJ, he is a very important person at the party. The DJ is praised a lot and he is respected like all professionals. In Spain, it has changed a lot since I arrived in 2004. Now, there are stronger influences of Latin culture and there is a lot of Latin music. Before, there were only a few places where this type of music was enjoyed. In Ireland, there is more Pop, Dance, Hip Hop, and you don't see a lot of Latin music. However, it is changing and since two years ago, the Irish are listening to more Latin music. I think that enjoying a good club depends on the people. For me personally, I love Ushuaïa and Hï (both in Ibiza), especially in summer.
3. What has been an unforgettable moment during your entire DJ career?
If I think about the best moments there's just so many, I've spent 15 years as a DJ. However, one unforgettable moment was definitely when I opened for Nicky Jam at the Wizink Center in Madrid.
4. How do you usually start a set?
If it's a club I haven't played before I inform myself about the clientele and prepare the set according. Usually, when I'm going to start a set, I start by putting something known to get access to the crowd and take it from from there. Furthermore, I entrust myself to God and thank him, above all for this opportunity.
5. What kind of music do you like to play the most?
The kind of music I like to play the most is without any doubt electronic music, but I also play a bit of tech house and techno. Every time I play it, I enjoy it to the fullest.
6. What do you think is the moment that the audience expects the most during the night?
The moment I think the audience expects the most at night is when the drop of the song bursts. This is where you use the Megatron (CO2 cannon), confetti, and the lights in the club. The combination of all this makes that moment the most anticipated one by everyone including myself.
7. Do you prepare a set before or do you put it together in the moment?
Years ago, when I started, it's true that I did work on my sets before in order to be well-prepared. Now, I do not have much time to prepare or practice a lot because the level of work is much higher than at the time when I started djing. However, I prepare songs and themes that will work at the parties. Obviously, this depends on the party and the people.
8. What do you like most about being a DJ?
Uff, I would say that what I like most about being a DJ is making people dance, sing, making them have a good time. Making them happy at the end of the night. I also appreciate them giving me feedback at the end of the night as this always helps me improve.
9. How does it feel to be part of Fucking Monday?
Above all, there's a feeling of gratitude. It's amazing being part of this great family in which we all help each other and tell each other our strengths and weaknesses to keep on improving. It has been a privilege to be here with everyone and to be part of the team.
10. What does Fucking Monday mean to you?
Well, first of all, it's a source of work, and then it's a party you can't miss in my opinion. It's one of the top parties in Madrid. A night at Fucking Monday always leaves pleasant memories and the atmosphere is always amazing. Without a doubt, you can't leave Madrid without going to Fucking Monday.
11. Did you see yourself as a DJ when you were a kid? What did you want to be?
My mother told me that I wanted to be a policeman as a kid hahaha. In the end, I was always playing with music equipment, the vinyl decks, the radio and its buttons. When I grew up I could go to parties and that's when I started to get more interested in watching the DJs who were playing with the vinyl decks, and if I think about it, I've never had anything else in mind but to be a DJ and a successful producer.
12. How do you see yourself 10 years from now?
In 10 years I see myself playing in the best clubs in the world like Ushuaïa. Clearly, I would like to remain successful, to have a career as a producer, and to stay at the top. Getting to the top is easy, it's staying there that's the real challenge. I know that I still have a lot of work, time, and perseverance.
Thanks for this awesome interview Renny! Keep working so that we can see you soon in Ibiza together with your favorite DJs Tiesto, Carl Cox, and Mauro Picotto.
Support DJ Renny by following him on Instagram and SoundCloud!
– Pipe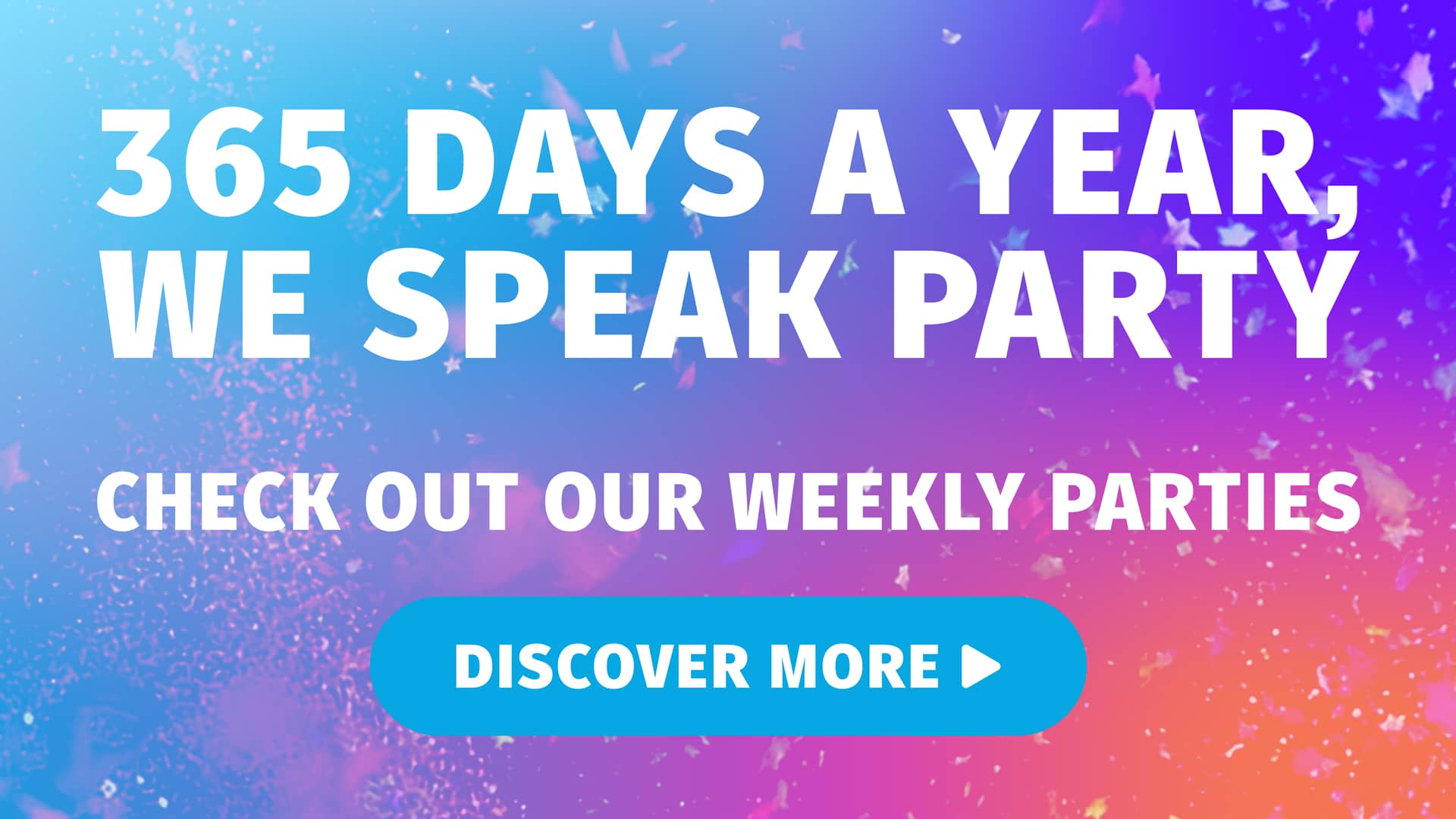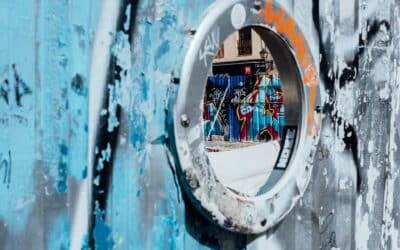 La Latina Madrid offers you a wide range of typical restaurants and bars to start a great night with tapas and drinks.
read more Nightlife Madrid is a team of professionals from all horizons, a friend who accompanies you to all parties 365 days a year.
At Nightlife Madrid, party language is spoken. A universal language that knows no borders and that unites people.
Nightlife Madrid evolves, improves and grows with the people who are part of its Family.