Sergio, the person behind the famous LED robot
Sergio is a young man from Venezuela that got famous in Madrid's nightlife as the LED robot. Discover more about him in this interview.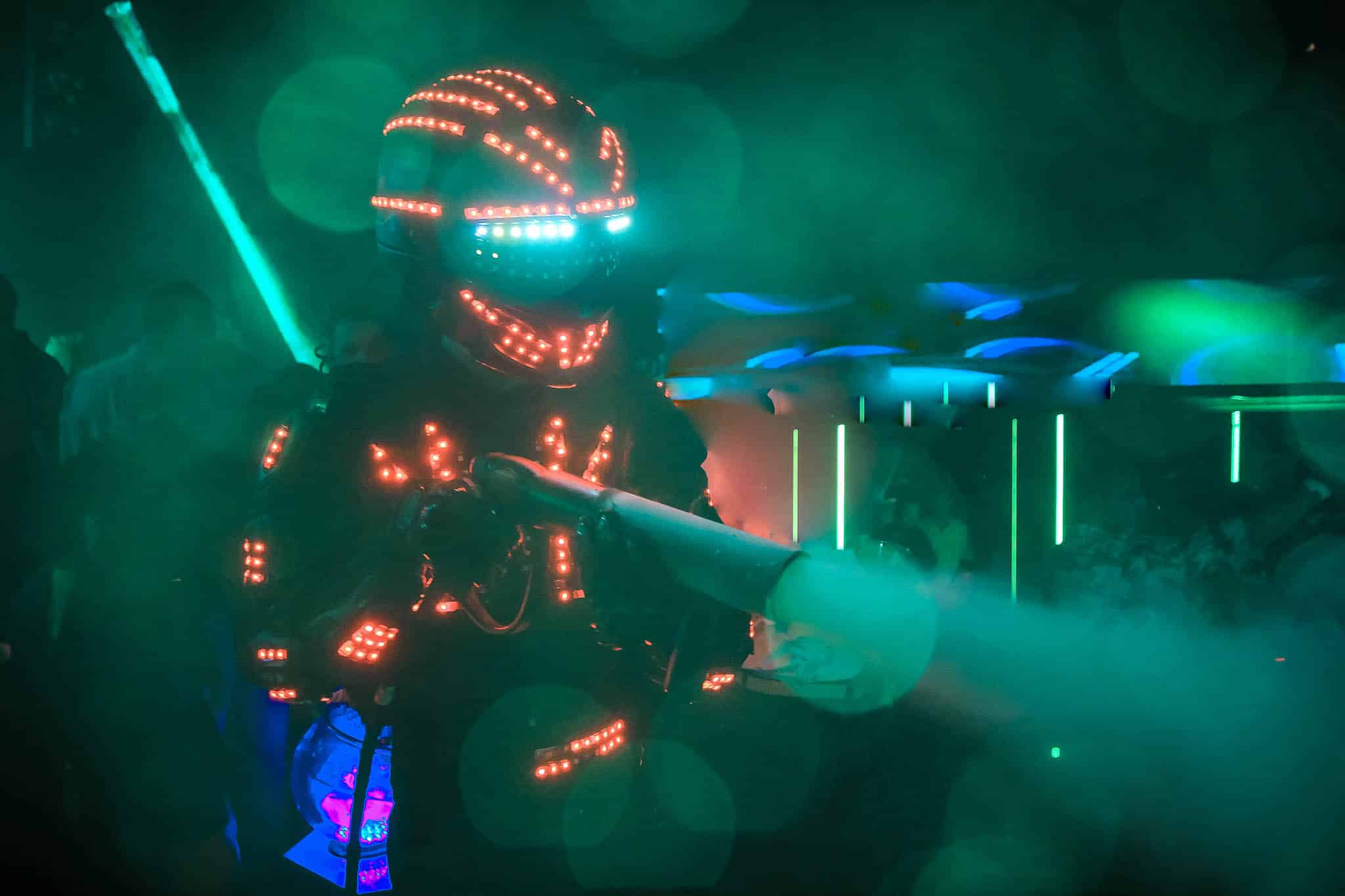 1. We all know you as the LED robot. But who is the person inside the vest? What's your name, where are you from, how old are you?
I am a 31-year-old man from Venezuela, even though I have a face like a child hahaha. My name is Sergio Poveda.
2. When did you come to Spain and what did you do before?
I have already been in Spain for 3 years, and when I arrived I was making video flyers.
3. How did you start with the LED robot? When did you buy your first vest? Who inspired you?
I've been dancing since I was 17. I used to do this with a suit similar to mine… I made my first suit myself here in Spain, 2 years ago. A friend asked me why I wouldn't start dancing again. The rest is history.
4. Where did you have your first show and what was it like?
My first show ever was in Venezuela, in a hotel called Pipo. There, I performed at a big wedding. It was very nervous as far as I remember but it was amazing.
5. What were your challenges when you started and have they changed over time? Is there anything you would do differently today?
My main challenge was to make myself known. It wasn't easy… But, it wasn't impossible either. Luckily, I have met a lot of people who have given me good ideas and who have given me the opportunities to perform at amazing events. My show always changed over time, it's definitely  different from when I started.
6. Is there a specific good/bad moment during a show that has stayed with you? 
I will never forget my first show here in Spain. I never expected the reaction of the people. It was a really special moment, they liked me a lot.
7. Where do your ideas come from? How do you shape them?
I'm a very creative person with a very particular personality. When I put on the suit, I don't stop being who I am. However, with the suit on, I am a bit more daring though.
8. What words would you use to define your life so far?
The first word that comes to mind is "unique".
9. What do you like about Fucking Monday? What makes it different?
I love that the audience at Fucking Monday consists of people from different countries. On top of that, the music and atmosphere are amazing. This combination of factors has a positive influence on my show.
10. What did you want to be when you were a kid?
When I was a kid I wanted to be a paleontologist.
11. Where do you see yourself in 10 years?
In 10 years I will have like 10 suits. Additionally, I would love to see this become a company so that I can leave my mark in different places.
Thanks for taking your time to reveal the secret about the man inside the LED suit! I hope we can see you for many more years dancing around Madrid and Spain spreading all those positive vibes that make people smile.
– Nico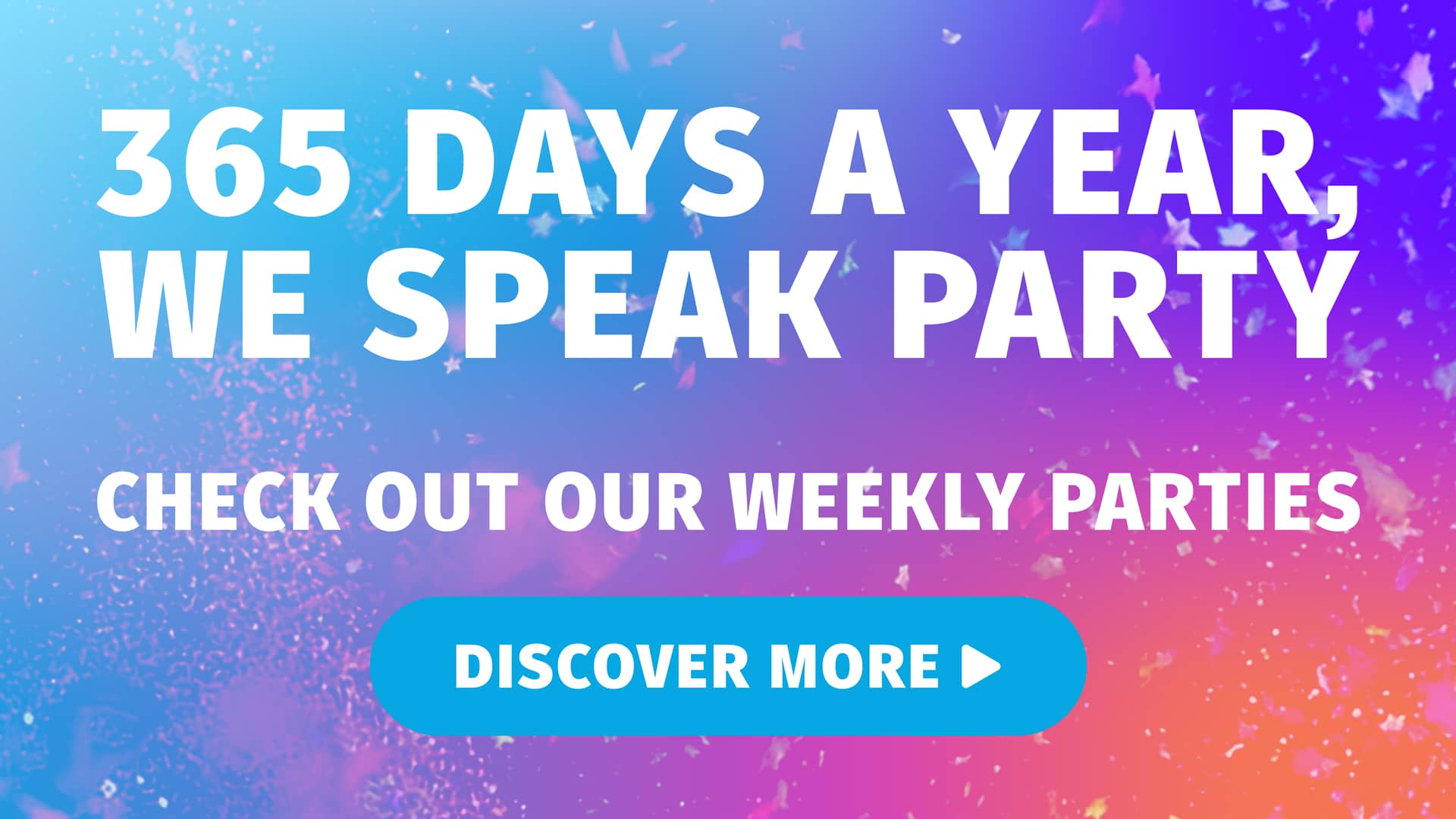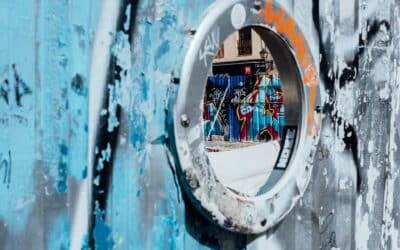 La Latina Madrid offers you a wide range of typical restaurants and bars to start a great night with tapas and drinks.
read more Nightlife Madrid is a team of professionals from all horizons, a friend who accompanies you to all parties 365 days a year.
At Nightlife Madrid, party language is spoken. A universal language that knows no borders and that unites people.
Nightlife Madrid evolves, improves and grows with the people who are part of its Family.