Malasaña – What Everyone should Know about Madrid's Hipster Barrio
In Malasaña you'll find incredible things to explore such as restaurants, bars, clubs, a fantastic hipster culture, and plenty of places that pay tribute to the '80s. Read along and discover some of the trendiest places that you definitely can't miss when you're there.
Malasaña is the alternative hipster barrio of the city. You'll find the coolest people, the most diverse and healthiest food options, and a nightlife culture consisting of mainly bars with here and there a club.
The nightlife in Malasaña Madrid starts early in the local bars with tapas, beers, and drinks. The music in the majority of the bars is rather alternative which will undoubtedly have you reminiscing about a different time. The neighborhood is an absolute cultural hotspot. Especially during spring season when there are more outdoor activities on the streets and squares. This is also when the yearly event "Pinta Malasaña" takes place. This is an urban art festival that attracts talented artists from all over the world. You won't be able to miss the particularities of the area. You will experience first-hand how the entire neighborhood has an incredibly free feel to it.
1. Plaza Dos de Mayo to start the night
The starting point of the daily nightlife in Malasaña is undoubtedly this emblematic Plaza Dos de Mayo where you can see the vestiges of when the cultural explosion took place that came to represent the nightlife in Madrid. There are a lot of activities on the square itself and you can often find groups of people bringing their own drinks to enjoy (be aware that drinking on the streets is illegal). Surrounding Plaza Dos de Mayo Madrid, you can find all kinds of bars that have been open since the 1980s, as well as plenty of more modern ones. This brings together a unique mix of people.
2. Feel the Movida Madrileña in Malasaña's legendary bars
In Malasaña, you will learn a lot about Spanish history. Back in the days, it was the area where the political countermovement 'La Movida Madrileña' was born. This was a turning point for the Spanish liberals. With famous quotes like "Madrid nunca duerme" (Madrid never sleeps), "Esta noche todo el mundo a la calle" (Tonight everybody to the street). and "Madrid me mata" (Madrid kills me), the new generation paved the way for Madrid's, now outstanding, nightlife scene. Nowadays, some of the mythical places that were once part of the revolutionary Movida Madrileña are still open and they're eager to take you back to the old days.
El Penta
El Penta Madrid is a unique and emblematic place in barrio Malasaña. It is one of the pioneers and the experience is often described as a trip back in time by its visitors. You can enjoy a retro atmosphere where you can listen to the music of popular bands from the '80s. At el Penta, you can enjoy drinks and a nice atmosphere before either going elsewhere in the neighborhood to spend the rest of the night or spend your time reminiscing about the old days and the Movida Madrileña. El Penta Madrid is open every day from 9:00 pm until 3:00 am.
Address: El Penta, Calle Palma 4, 28004 Madrid
La Vía Láctea
La Vía Láctea Madrid is another emblematic place for the Movida Madrileña where the partygoers of the past gathered to spend a long, yet excellent, night in the district. Now, after bringing energy and joy to Madrid's nights for over 25 years, you will find a more relaxed atmosphere in which you can easily talk, have a few drinks, and listen to rock and pop music. La Vía Láctea Madrid is open from 7:00 pm until 03:00 am.
Address: La Vía Láctea, Calle Velarde 18, 28004 Madrid
Madrid Me Mata
Madrid Me Mata is a bar that, once again, has strong ties with the Movida Madrileña to the extent that the name, Madrid Me Mata, is the same as that of a famous magazine that was popular in Madrid in the '80s. The place is characterized by its music from the '80s combined with a relaxed atmosphere that's ideal for enjoying a chill moment accompanied by a good cold brew. Moreover, Madrid Me Mata has an exhibition of objects from the Movida Madrileña time such as records, instruments, newspapers, books, and a lot more stuff which you can see when you visit.
Address: Madrid Me Mata, Corredera Alta San Pablo 31, 28004 Madrid
3. The best craft beer bars in Malasaña
For many years now, barrio Malasaña has been one of the most fun places in Madrid featuring numerous bars that specialize in craft beer. Here's a selection of the top spots for craft beer in Madrid.
Los Grifos Craft Beers
Los Grifos Madrid is a unique bar where you can enjoy a variety of home-brewed beers. Inside, it's nice and modern with an open and warm atmosphere, perfect for a good conversation accompanied by an excellent beer. Additionally, Los Grifos Madrid offers typical bar food and they're known for their burgers. 
Address: Los Grifos, Calle Manuela Malasaña 33, 28004 Madrid
Fábrica Maravillas
The people at Fábrica Maravillas are experts when it comes to beers produced in the community of Madrid. They offer a variety of options, accompanied by a modern and avant-garde atmosphere. This has made Fábrica Maravillas a meeting point for people to have chill conversations while feeling as if they're at home.
Address: Fábrica Maravillas, Calle Valverde 29, 28004 Madrid
Pez Tortilla
Pez Tortilla is a rather atypical bar but very typical in terms of Spanish culinary culture. You can find an excellent Spanish tortilla with the option of adding an assortment of ingredients. If that's not enough for you, there's an endless range of craft beers to go with your tortilla. Pez Tortilla Madrid is an amazing place to go for good company and a chill atmosphere.
Address: Pez Tortilla, Calle Pez 36, 28004 Madrid
4. The most RED tavern in Madrid, "Triskel Tavern"
At Triskel Madrid, you can watch some of the most anticipated football matches live. Especially when Liverpool plays it's worth a visit. Inside, you can expect an energetic and welcoming atmosphere, fuelled by a shared love for English football, and a wide variety of beers. 'Los REDS de Madrid', consisting of Liverpool supporters, often bring life to this establishment. So study the chants, grab a beer, and enjoy this unique atmosphere at Triskel Madrid.
Address: Triskel Tavern, Corredera Alta San Pablo 20, 28004 Madrid
5. After the bars, the night continues in Malasaña's awesome clubs
After a few drinks, you'll undoubtedly want to explore the lively nightlife in Malasaña. Below, you will find some locations we recommend to continue your night either by sticking with the Movida Madrileña theme or by going for something more modern.
Sala Maravillas
Sala Maravillas is a versatile club in the heart of Malasaña. They host concerts, party nights, theater plays, and even monologues. The music at Maravillas Club is predominantly rock, pop, and indie with a strong Spanish influence. It's a no-judgment kind of place which resonates with what the Movida Madrileña stands for.
Address: Sala Maravillas, Calle de San Vicente Ferrer 33, 28004 Madrid
Malaba Club
Malaba Club has not been open very long, however, it has already reached great popularity among the local crowd. The small club maintains its loyal customer base mainly through their great customer attention. The brick walls, lighting, live DJ sets, and intimate atmosphere make Malaba Club Madrid the perfect choice for a night out in the barrio.
Address: Malaba Club, Calle del Cardenal Cisneros 32, 28010 Madrid
Sala Clamores
Sala Clamores offers a multicultural environment that welcomes everyone who wants to enjoy a good club night in Madrid. You can expect an eclectic mix of the best hip-hop and pop music. Additionally, you can enjoy amazing concerts at Sala Clamores every week. To put the cherry on top, they also have the best craft beers in the city.
Address: Sala Clamores, Calle Alburquerque 14, 28010 Madrid
Sala BarCo
Sala BarCo is one of the most famous clubs in the area and allows partygoers to enjoy the atmosphere and dance until early in the morning. You can expect rock music inside. Additionally, you can get beers and copas at the bar. Sala BarCo is one of those places where you can literally party until you can't stand on your legs anymore. 
Address: Sala BarCo, Calle Barco 34, 28004 Madrid
Ocho y Medio
Ocho y Medio is one of the most visited places within Madrid's nightlife scene. It's a disco where rock music is played by excellent DJs, which lays the foundation for the awesome atmosphere for young people. If you love rock, Ocho y Medio Madrid is a must-visit during your stay in the city.
Address: Ocho y Medio, Calle Barceló 11, 28004 Madrid
Teatro Barceló
It would be completely wrong not to mention Teatro Barceló, without a doubt one of Madrid's best clubs. It's known as a place where people come to really enjoy the vibe and the party. You can expect popular music throughout the night, drinks, and incredible DJs. This is easily a place you'll want to visit again when you're in Madrid. Beware of the age restrictions and strict dress code though, Teatro Barceló is known for frequently refusing entrance to people who don't match their preferred profile. The minimum age for ladies is 23, and for gents, it's 25. Check out Teatro Barceló in our club section for more information.
Address: Teatro Barceló, Calle Barceló 11, 28004 Madrid
Discover the outstanding bars and hipster culture with a pub crawl
Between September and May, we frequently organize pub crawls. These take place every Saturday and switch from neighborhood to neighborhood. Malasaña is a great choice for a pub crawl because of its alternative hipster culture, making it very interesting to visit the bars and clubs there. Moreover, pub crawls are an amazing way to meet new people especially if you're new to Madrid. Check out the Meet & Party pub crawl in our club section for more information.
– Gustavo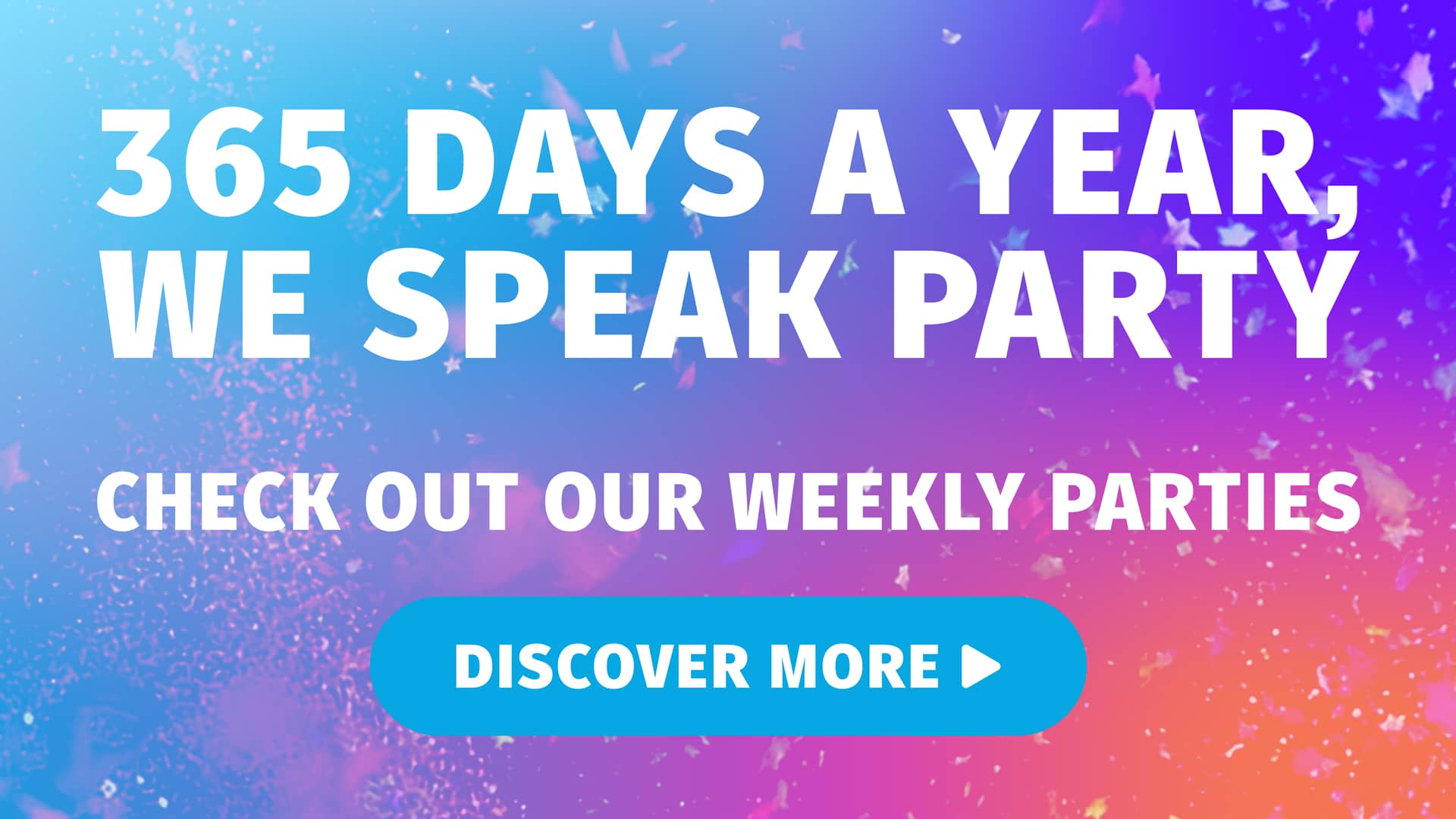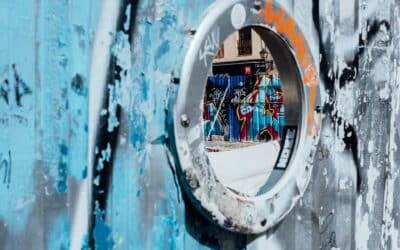 La Latina Madrid offers you a wide range of typical restaurants and bars to start a great night with tapas and drinks.
read more Nightlife Madrid is a team of professionals from all horizons, a friend who accompanies you to all parties 365 days a year.
At Nightlife Madrid, party language is spoken. A universal language that knows no borders and that unites people.
Nightlife Madrid evolves, improves and grows with the people who are part of its Family.