Calle Marqués de Casa Riera 4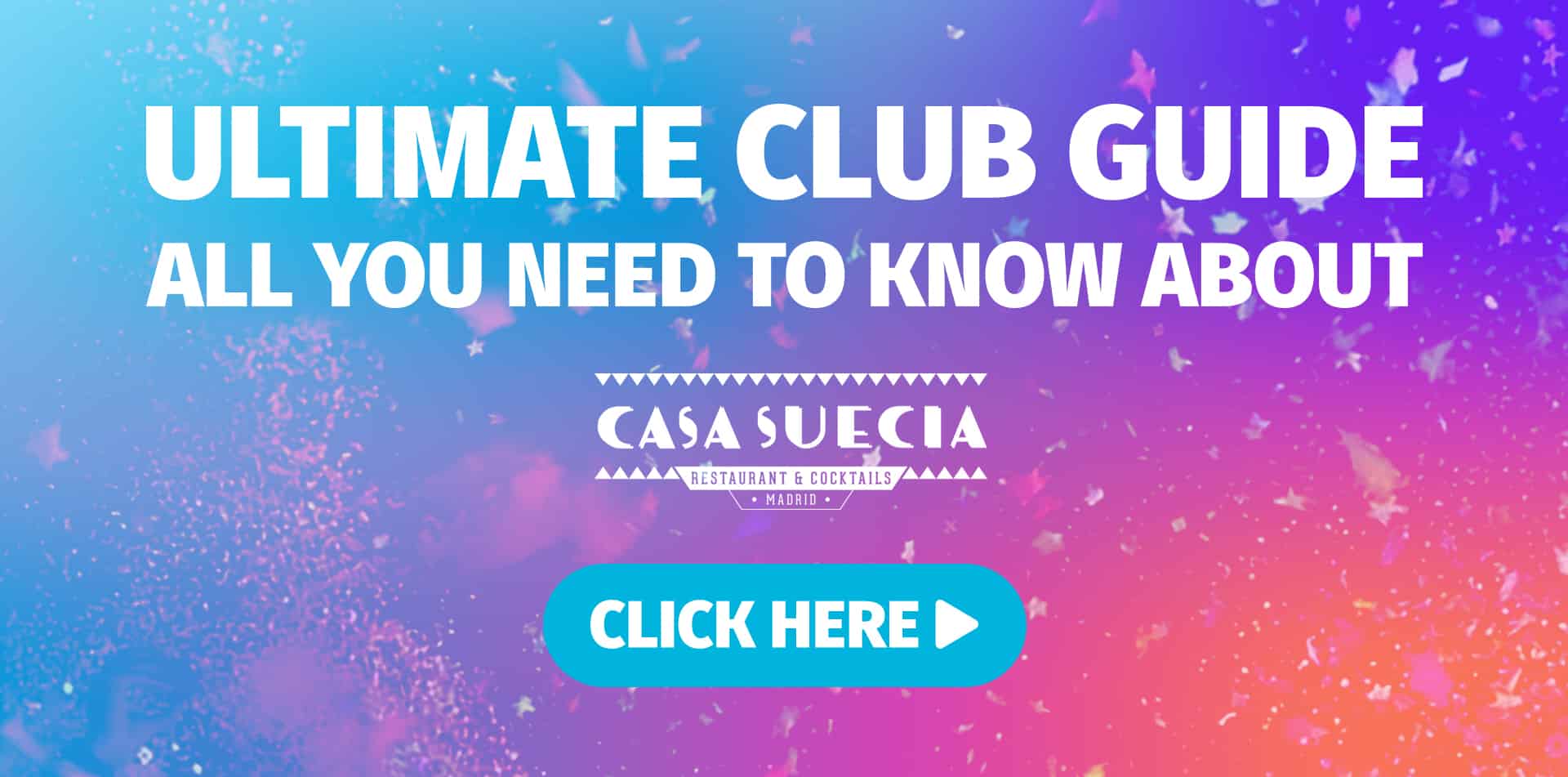 Casa Suecia is a chic, modern rooftop terrace which has quickly become one of Madrid's favourite locations for cocktails and breathtaking views. This beautiful rooftop is located on the 11th floor of the 5***** Hotel NH Collection Suecia right in the city center. The Casa Suecia rooftop has a main floor bar/restaurant with both sofas and tables to comfortably enjoy the live DJ as well as the rooftop terrace from which you have the best views overlooking Madrid. 
The best thing about Casa Suecia is that you can enjoy it all year round! They adapt the terrace to the colder weather by closing it with glass walls to keep the open air vibes alive. In the warmer months the terrace is completely open with shaded areas to keep it comfortable. Another thing that sets Casa Suecia apart from other terraces is their incredible sound system – due to their location they are able to provide more music to their guests which many terraces are not able to accomplish in the city center.
So, what are you waiting for? Reserve your spot for one of the city's best terraces!
Reservations Casa Suecia
Casa Suecia is one of Madrid's most demanded rooftop terraces and reservations are obligatory! Please make your reservation by WhatsApp +34 632 775 881. You have the following options:
Option 1: Drinks (Only from Sunday to Thursday)
Table for 5 people with 5 drinks = 60€

Table for 6 people with 6 drinks = 72€

Table for 7 people with 7 drinks = 84€

Table for 8 people with 8 drinks = 96€

Table for 9 people with 9 drinks = 108€

Table for 10 people with 10 drinks = 120€
Option 2: Bottles (On weekends entry with bottles only!)
Table for 5 people with 1 bottle and mix drinks = 120€ /

Deal:

2 bottles and mix drinks = 220€

Table for 10 people with 2 bottles and mix drinks = 240€ /

Deal:

2 bottles and mix drinks = 440€
*Premium bottles upon request.
Door Policy Casa Suecia
Casa Suecia is located on the rooftop of 5***** Hotel NH Collection Suecia and therefore guests must follow a dress code. They required guests to dress in business casual – cocktail attire. In summer dress shorts are allowed as well. To make sure everything goes smoothly, please make a reservation, come on time and bring a valid ID.
Events Casa Suecia
Casa Suecia is an amazing event space and next to the outstanding rooftop the venue has a restaurant area, a bar and even a secret club. Get in touch with us for more information. We are happy to help you make your corporate or group event memorable. Nightlife Madrid is a team of professionals from all horizons, a friend who accompanies you to all parties 365 days a year.
At Nightlife Madrid, party language is spoken. A universal language that knows no borders and that unites people.
Nightlife Madrid evolves, improves and grows with the people who are part of its Family.